DEWALT Brings Cordless Tool Production
Back to the USA!
Leading Toolmaker Ramps up Production in Carolinas for Power Tools to Be Built in America with Materials from around the Globe. Read the full article here.

"FIERCELY MADE" SITE SHOWS CHANNELLOCK'S
TRUE COLORS:
RED, WHITE, AND BLUE
Company Launches New Website, Its Latest American-Made Tool
– See more information
HERE
.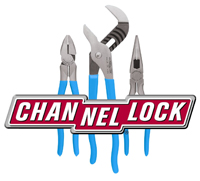 MEADVILLE, Pa.
(July 2, 2010) — CHANNELLOCK®, the leader in the design and manufacturing of high-quality pliers and hand tools, today unveiled its latest American-made tool – a fully redesigned, improved website.
The new Channellock.com was created in the same Americana voice as its current marketing campaign: Fiercely Made in Meadville, PA. The fresh design provides a more complete user experience that now enables visitors to purchase tools, learn about the company and interact with CHANNELLOCK® representatives like never before.
"We wanted to provide a more valuable interactive experience for both new and loyal Channellock customers," said Ryan DeArment, vice president of sales and marketing at Channellock. "The new site celebrates our tool heritage, people and commitment to quality."
A

merican

M

ade –

U

nion

M

ade

D

atabase
| Category | Brand | Union |
| --- | --- | --- |
| Air Conditioners | American Standard | IAM |
| Air Conditioners | Baird Manufacturing | IAM |
| Air Conditioners | Federal Industries | IAM |
| Air Conditioners | General Electric | IAM |
| Air Conditioners | Goodman Manufacturing | IAM |
| Air Conditioners | Perlick | IAM |
| Air Conditioners | Red T | IAM |
| Air Conditioners | Research Products Corporation | IAM |
| Air Conditioners | Standex International | IAM |
| Air Conditioners | Trane | IAM |
| Air Conditioners | York International | IAM |
| Aircraft | Cessna Aircraft | IAM |
| Aircraft | Textron Aircraft | IAM |
| Alcoholic Beverages | 4 Roses Bourbon | UFCW |
| Alcoholic Beverages | 4 Roses Fine Old Bourbon | UFCW |
| Alcoholic Beverages | 4 Roses Super Premium Bourbon | UFCW |
| Alcoholic Beverages | 99 Bananas | UFCW |
| Alcoholic Beverages | 99 Blackberries | UFCW |
| Alcoholic Beverages | After Shock | UFCW |
| Alcoholic Beverages | Amar Di Amore | UFCW |
| Alcoholic Beverages | Amaretto De Sabroso Apricot Brandy | UFCW |
| Alcoholic Beverages | Amaretto De Sabroso Coffee | UFCW |
| Alcoholic Beverages | Amaretto De Sabroso Ginger | UFCW |
| Alcoholic Beverages | Amaretto De Sabroso Peach | UFCW |
| Alcoholic Beverages | Amaretto De Sabroso Wild Cherry | UFCW |
| Alcoholic Beverages | Ancient Age | UFCW |
| Alcoholic Beverages | Aristocrat | UFCW |
| Alcoholic Beverages | Avalanche Blue | UFCW |
| Alcoholic Beverages | Bakers | UFCW |
| Alcoholic Beverages | Baronof | UFCW |
| Alcoholic Beverages | Barren Vonschoter | UFCW |
| Alcoholic Beverages | Barton 5 Star Brandy | UFCW |
| Alcoholic Beverages | Barton California Deluxe | UFCW |
| Alcoholic Beverages | Barton Captain T & T | UFCW |
| Alcoholic Beverages | Barton Gin | UFCW |
| Alcoholic Beverages | Barton Peach Schnapps | UFCW |
| Alcoholic Beverages | Barton T & T Concentrate | UFCW |
| Alcoholic Beverages | Barton Triple Sec | UFCW |
| Alcoholic Beverages | Barton Vodka | UFCW |
| Alcoholic Beverages | Basil Hayden | UFCW |
| Alcoholic Beverages | Beam 8 Star | UFCW |
| Alcoholic Beverages | Beam's 7 Year Reserve | UFCW |
| Alcoholic Beverages | Beam's Choice | UFCW |
| Alcoholic Beverages | Bellows | UFCW |
| Alcoholic Beverages | Bellows Blend | UFCW |
| Alcoholic Beverages | Bellows Blended Whiskey | UFCW |
| Alcoholic Beverages | Bellows Gin | UFCW |
| Alcoholic Beverages | Bellows Light Rum | UFCW |
| Alcoholic Beverages | Bellows Scotch | UFCW |
| Alcoholic Beverages | Bellows Vodka | UFCW |
| Alcoholic Beverages | Benchmark | UFCW |
| Alcoholic Beverages | Blanton's | UFCW |
| Alcoholic Beverages | Blue Light | UFCW |
| Alcoholic Beverages | Bonded Beam | UFCW |
| Alcoholic Beverages | Bookers | UFCW |
| Alcoholic Beverages | Brigadier | UFCW |
| Alcoholic Beverages | Brigadier Gin | UFCW |
| Alcoholic Beverages | Bud | UFCW |
| Alcoholic Beverages | Bud Light | UFCW |
| Alcoholic Beverages | Buffalo Trace | UFCW |
| Alcoholic Beverages | Burnette | UFCW |
| Alcoholic Beverages | Bush Pilot | UFCW |
| Alcoholic Beverages | Cactus Juice | UFCW |
| Alcoholic Beverages | Calvert | UFCW |
| Alcoholic Beverages | Calvert Extra | UFCW |
| Alcoholic Beverages | Calypso Dark Rum | UFCW |
| Alcoholic Beverages | Calypso Light Rum | UFCW |
| Alcoholic Beverages | Canada House | UFCW |
| Alcoholic Beverages | Canadian Barclay Bourbon | UFCW |
| Alcoholic Beverages | Canadian Barclay Gin | UFCW |
| Alcoholic Beverages | Canadian Barclay Vodka | UFCW |
| Alcoholic Beverages | Canadian Hunter | UFCW |
| Alcoholic Beverages | Canadian Ltd. | UFCW |
| Alcoholic Beverages | Canandian Host Supreme | UFCW |
| Alcoholic Beverages | Captain Gold Tequila | UFCW |
| Alcoholic Beverages | Captain Morgan | UFCW |
| Alcoholic Beverages | Captain Morgan Original Spiced Rum | UFCW |
| Alcoholic Beverages | Captain Morgan Private Stock | UFCW |
| Alcoholic Beverages | Captain WhiteTequila | UFCW |
| Alcoholic Beverages | Carribean Gold Rum | UFCW |
| Alcoholic Beverages | Carribean White Rum | UFCW |
| Alcoholic Beverages | Carstairs | UFCW |
| Alcoholic Beverages | Chateaux | UFCW |
| Alcoholic Beverages | Chi Chi Carribean Mudslide | UFCW |
| Alcoholic Beverages | Chi Chi Gold Margarita | UFCW |
| Alcoholic Beverages | Chi Chi Margarita | UFCW |
| Alcoholic Beverages | Chi Chi Mexican Mudslide | UFCW |
| Alcoholic Beverages | Chi Chi Pina Colada | UFCW |
| Alcoholic Beverages | Chi Chi Strawberry Margarita | UFCW |
| Alcoholic Beverages | Chi Chi White Russian | UFCW |
| Alcoholic Beverages | Claymore Scotch | UFCW |
| Alcoholic Beverages | Clear Springs Grain Alcohol | UFCW |
| Alcoholic Beverages | Cluny | UFCW |
| Alcoholic Beverages | Cockspur | UFCW |
| Alcoholic Beverages | Colonel Lee | UFCW |
| Alcoholic Beverages | Conquistador | UFCW |
| Alcoholic Beverages | Copa de Oro | UFCW |
| Alcoholic Beverages | Corby's Reserve Blend | UFCW |
| Alcoholic Beverages | Coronet | UFCW |
| Alcoholic Beverages | Crown Russe | UFCW |
| Alcoholic Beverages | Crystal Palace Gin | UFCW |
| Alcoholic Beverages | Crystal Palace Vodka | UFCW |
| Alcoholic Beverages | Crystal Palace Vodka | UFCW |
| Alcoholic Beverages | Dark Eyes | UFCW |
| Alcoholic Beverages | Dark Eyes Vodka | UFCW |
| Alcoholic Beverages | Dekuyper Butterscotch | UFCW |
| Alcoholic Beverages | Dekuyper Flavored Brandy | UFCW |
| Alcoholic Beverages | Dekuyper Hot Damn | UFCW |
| Alcoholic Beverages | Dekuyper Peachtree | UFCW |
| Alcoholic Beverages | Dekuyper Schnapps | UFCW |
| Alcoholic Beverages | Dekuyper Schnapps Liqueur | UFCW |
| Alcoholic Beverages | Denaka | UFCW |
| Alcoholic Beverages | Distiller's Pride | UFCW |
| Alcoholic Beverages | Dr. McGillicuddy | UFCW |
| Alcoholic Beverages | Dubonet | UFCW |
| Alcoholic Beverages | Eagle Rare | UFCW |
| Alcoholic Beverages | El Jimador Tequila | UFCW |
| Alcoholic Beverages | El Toro Gold | UFCW |
| Alcoholic Beverages | El Toro White | UFCW |
| Alcoholic Beverages | Elijah Craig | UFCW |
| Alcoholic Beverages | Elmer T. Lee | UFCW |
| Alcoholic Beverages | Evan Williams | UFCW |
| Alcoholic Beverages | Feeney's | UFCW |
| Alcoholic Beverages | Fighting Cock | UFCW |
| Alcoholic Beverages | Fleischmann's Preferred | UFCW |
| Alcoholic Beverages | Fleischmann's Royal Brandy | UFCW |
| Alcoholic Beverages | Fleischmann's Royal Gin | UFCW |
| Alcoholic Beverages | Fleischmann's Royal Rye | UFCW |
| Alcoholic Beverages | Fleischmann's Royal Vodka | UFCW |
| Alcoholic Beverages | Fleischmann's Royal Whiskey | UFCW |
| Alcoholic Beverages | Fuki | UFCW |
| Alcoholic Beverages | Gilbey's | UFCW |
| Alcoholic Beverages | Gilbey's Gin | UFCW |
| Alcoholic Beverages | Ginger Ale Mix | UFCW |
| Alcoholic Beverages | Glenrarclas | UFCW |
| Alcoholic Beverages | Godiva | UFCW |
| Alcoholic Beverages | Golden Grain | UFCW |
| Alcoholic Beverages | Golden Grain Alcohol | UFCW |
| Alcoholic Beverages | Grand Dad Bourbon | UFCW |
| Alcoholic Beverages | Great Jackson Export | UFCW |
| Alcoholic Beverages | Hancock's | UFCW |
| Alcoholic Beverages | Harley & Almaden Brandy | UFCW |
| Alcoholic Beverages | Harwood | UFCW |
| Alcoholic Beverages | Henri Brandy | UFCW |
| Alcoholic Beverages | Henry McKenna | UFCW |
| Alcoholic Beverages | Henry McKenna | UFCW |
| Alcoholic Beverages | Herradura Praline | UFCW |
| Alcoholic Beverages | Herradura Tequila | UFCW |
| Alcoholic Beverages | Holland House | UFCW |
| Alcoholic Beverages | House of Stuart Scotch | UFCW |
| Alcoholic Beverages | Imperial Blend | UFCW |
| Alcoholic Beverages | Imperial Blend | UFCW |
| Alcoholic Beverages | J.T.S. Brown | UFCW |
| Alcoholic Beverages | J.W. Dant | UFCW |
| Alcoholic Beverages | Jacob's Well | UFCW |
| Alcoholic Beverages | Jacques Bonet Brandy | UFCW |
| Alcoholic Beverages | James Foxe | UFCW |
| Alcoholic Beverages | Jim Beam Black Label | UFCW |
| Alcoholic Beverages | Jim Beam Rye | UFCW |
| Alcoholic Beverages | Jim Beam White | UFCW |
| Alcoholic Beverages | Kamachatka | UFCW |
| Alcoholic Beverages | Kamchata | UFCW |
| Alcoholic Beverages | Kamchatka Vodka | UFCW |
| Alcoholic Beverages | Kamora | UFCW |
| Alcoholic Beverages | Kamora Coffee Liqueur | UFCW |
| Alcoholic Beverages | Keith's | UFCW |
| Alcoholic Beverages | Kentucky Gent Black | UFCW |
| Alcoholic Beverages | Kentucky Gentlemen | UFCW |
| Alcoholic Beverages | Kentucky Tavern | UFCW |
| Alcoholic Beverages | Kessier | UFCW |
| Alcoholic Beverages | Kessler Blended Whiskey | UFCW |
| Alcoholic Beverages | Knob Creek | UFCW |
| Alcoholic Beverages | Labatt's Blue | UFCW |
| Alcoholic Beverages | Lauders Scotch | UFCW |
| Alcoholic Beverages | Lemon Gin | UFCW |
| Alcoholic Beverages | Leroux Flavored | UFCW |
| Alcoholic Beverages | Leroux Schnapps | UFCW |
| Alcoholic Beverages | Lord Calvert | UFCW |
| Alcoholic Beverages | Margaritaville | UFCW |
| Alcoholic Beverages | Masterpiece | UFCW |
| Alcoholic Beverages | Mattingly | UFCW |
| Alcoholic Beverages | McNaughton | UFCW |
| Alcoholic Beverages | Mint Gin | UFCW |
| Alcoholic Beverages | Montezuma Blue Tequila | UFCW |
| Alcoholic Beverages | Montezuma Triple Sec | UFCW |
| Alcoholic Beverages | Montezuma White Triple Sec | UFCW |
| Alcoholic Beverages | Moore | UFCW |
| Alcoholic Beverages | Mr. Boston | UFCW |
| Alcoholic Beverages | Mt. Gay | UFCW |
| Alcoholic Beverages | Mt. Vernon Blended Whiskey | UFCW |
| Alcoholic Beverages | Nikolai | UFCW |
| Alcoholic Beverages | Northern Light Canadian | UFCW |
| Alcoholic Beverages | Oland Export | UFCW |
| Alcoholic Beverages | Oland Schooner | UFCW |
| Alcoholic Beverages | Old Charter | UFCW |
| Alcoholic Beverages | Old Crow | UFCW |
| Alcoholic Beverages | Old Fitzgerald | UFCW |
| Alcoholic Beverages | Old Taylor | UFCW |
| Alcoholic Beverages | Old Thompson | UFCW |
| Alcoholic Beverages | Overholt Rye Whiskey | UFCW |
| Alcoholic Beverages | P-51 | UFCW |
| Alcoholic Beverages | Pallo Viejo Gold Rum | UFCW |
| Alcoholic Beverages | Pallo Viejo White Rum | UFCW |
| Alcoholic Beverages | Palo Viejo | UFCW |
| Alcoholic Beverages | Parrot Bay | UFCW |
| Alcoholic Beverages | Passport Scotch | UFCW |
| Alcoholic Beverages | Paul Mason Grande Amber Brandy | UFCW |
| Alcoholic Beverages | Pikeman Gin | UFCW |
| Alcoholic Beverages | Pimm's | UFCW |
| Alcoholic Beverages | Pleasant Moments Whiskey | UFCW |
| Alcoholic Beverages | PM Blend | UFCW |
| Alcoholic Beverages | Puckers | UFCW |
| Alcoholic Beverages | Pussers | UFCW |
| Alcoholic Beverages | Rain Vodka | UFCW |
| Alcoholic Beverages | Rare Breed | UFCW |
| Alcoholic Beverages | Riva Gim | UFCW |
| Alcoholic Beverages | Rock and Rye | UFCW |
| Alcoholic Beverages | Rock Hill Farms | UFCW |
| Alcoholic Beverages | Ron Merito Rum | UFCW |
| Alcoholic Beverages | Ron Rico | UFCW |
| Alcoholic Beverages | RonRico Gold Puerto Rican Rum | UFCW |
| Alcoholic Beverages | RonRico Spiced Rum | UFCW |
| Alcoholic Beverages | RonRico White Puerto Rican Rum | UFCW |
| Alcoholic Beverages | Royal Canadian | UFCW |
| Alcoholic Beverages | Royal Club Blend | UFCW |
| Alcoholic Beverages | Royal Gate Vodka | UFCW |
| Alcoholic Beverages | Sabroso | UFCW |
| Alcoholic Beverages | Sambuca DiAmore | UFCW |
| Alcoholic Beverages | Sazerac Bourbon | UFCW |
| Alcoholic Beverages | Sazerac Rye | UFCW |
| Alcoholic Beverages | Schenely Reserve Dry Gin | UFCW |
| Alcoholic Beverages | Schenely Reserve Gold Rum | UFCW |
| Alcoholic Beverages | Schenely Reserve White Rum | UFCW |
| Alcoholic Beverages | Seagram 7 Crown | UFCW |
| Alcoholic Beverages | Seagram's Coolers | UFCW |
| Alcoholic Beverages | Seagram's Gin | UFCW |
| Alcoholic Beverages | Seagram's Grapefruit Twisted Gin | UFCW |
| Alcoholic Beverages | Seagram's Lime Twisted Gin | UFCW |
| Alcoholic Beverages | Seagrams Gin | UFCW |
| Alcoholic Beverages | Seagrams Gin and Juice | UFCW |
| Alcoholic Beverages | Seven Crown | UFCW |
| Alcoholic Beverages | Single Barrel | UFCW |
| Alcoholic Beverages | Skol Gin | UFCW |
| Alcoholic Beverages | Skol Rum | UFCW |
| Alcoholic Beverages | Skol Vodka | UFCW |
| Alcoholic Beverages | Sloe Gin | UFCW |
| Alcoholic Beverages | Sourz | UFCW |
| Alcoholic Beverages | Taaka | UFCW |
| Alcoholic Beverages | Tangle Ridge | UFCW |
| Alcoholic Beverages | Taylor Straight Bourbon | UFCW |
| Alcoholic Beverages | Tom Collins | UFCW |
| Alcoholic Beverages | Tom Moore | UFCW |
| Alcoholic Beverages | Very Old Barton | UFCW |
| Alcoholic Beverages | VO | UFCW |
| Alcoholic Beverages | Vodka Screwdriver | UFCW |
| Alcoholic Beverages | Weber Premial | UFCW |
| Alcoholic Beverages | Wet Willie's | UFCW |
| Alcoholic Beverages | WI Weller | UFCW |
| Alcoholic Beverages | Wild Turkey | UFCW |
| Alcoholic Beverages | Windsor | UFCW |
| Alcoholic Beverages | Windsor Canadian Whiskey | UFCW |
| Alcoholic Beverages | Wolschmidt | UFCW |
| Ammunition | Winchester | IAM |
| Appliances | Frigidaire | IAM |
| Appliances | General Electric | IAM |
| Appliances | Lasko | IAM |
| Appliances | Maytag | IAM |
| Appliances | Metal Ware | IAM |
| Appliances | Nesco & Empire | IAM |
| Appliances | Peerless | IAM |
| Appliances | Whirlpool | IAM |
| Appliances | Frigidaire Washers and Dryers | UAW |
| Appliances | Gibson Washers and Dryers | UAW |
| Appliances | Kelvinator Washers and Dryers | UAW |
| Appliances | White-Westinghouse Washers and Dryers | UAW |
| Appliances | Montgomery Ward Washers and Dryers | UAW |
| Appliances | Sears Kenmore Laundry Center | UAW |
| Appliances | Grassco Refrigeration Units | UAW |
| Appliances | Grassco Air Compressor Units | UAW |
| Appliances | Lennox Home Furnaces | UAW |
| Appliances | Lennox Air Conditioners | UAW |
| Appliances | Northland Freezers | UAW |
| Appliances | Northland Full Refrigerators | UAW |
| Auto Parts | Budd Wheels | UAW |
| Auto Parts | Budd Wheel Hubs | UAW |
| Auto Parts | Budd Discs | UAW |
| Auto Parts | Budd Drums | UAW |
| Auto Parts | Bundy Tubing Brake Products | UAW |
| Auto Parts | International Brake Brake Kits | UAW |
| Auto Parts | EIS Brake Parts | UAW |
| Auto Parts | Delco-Moraine Brake Shoes | UAW |
| Auto Parts | NI Industries Wire Wheel Covers | UAW |
| Auto Parts | ABEX Brake Shoes | UAW |
| Auto Parts | Standard Motors Brakes | UAW |
| Auto Parts | Fleetguard Fuel Filters | UAW |
| Auto Parts | Fleetguard Oil Filters | UAW |
| Auto Parts | Fleetguard Air Filters | UAW |
| Auto Parts | Fleetguard Water Filters | UAW |
| Auto Parts | AP Mufflers and Tail Pipes | UAW |
| Auto Parts | Tuffy Mufflers and Tail Pipes | UAW |
| Auto Parts | Goerlich Mufflers and Tail Pipes | UAW |
| Auto Parts | Merrit Mufflers and Tail Pipes | UAW |
| Auto Parts | Delco Points | UAW |
| Auto Parts | Delco Starter Coils | UAW |
| Auto Parts | Delco Alternators | UAW |
| Auto Parts | AC Delco Starters | UAW |
| Auto Parts | Service Turn Signal Switches | UAW |
| Auto Parts | AC Delco Turn Signal Switches | UAW |
| Auto Parts | Durakon Truck Bed Liners | UAW |
| Auto Parts | General Motors Replacement Tail Lights | UAW |
| Auto Parts | Kem Mfg. Points | UAW |
| Auto Parts | Kem Mfg. Starters | UAW |
| Auto Parts | Kem Mfg. Distributors | UAW |
| Auto Parts | MBL USA Fan Belts | UAW |
| Auto Parts | Midas Mufflers | UAW |
| Auto Parts | Midas Reconditioned Brake Calipers | UAW |
| Auto Parts | Snap Cleaning Products | UAW |
| Auto Parts | Outlaw Cleaning Products | UAW |
| Auto Parts | Dollar General Cleaning Products | UAW |
| Auto Parts | Tach One Cleaning Products | UAW |
| Auto Parts | Mag 1 Cleaning Products | UAW |
| Auto Parts | Stant Mfg. Gas Caps | UAW |
| Auto Parts | Stant Mfg. Radiator Caps | UAW |
| Auto Parts | Trico Wiper Blades | UAW |
| Auto Parts | Wells Ignition Parts | UAW |
| Auto Parts | AC Spark Plugs | UAW |
| Auto Parts | AC Glo Plugs | UAW |
| Auto Parts | Autolite Spark Plugs | UAW |
| Auto Parts | Champion Spark Plugs | UAW |
| Auto Parts | Motorcraft Spark Plugs | UAW |
| Auto Parts | Mighty Spark Plugs | UAW |
| Auto Parts | Sears Spark Plugs | UAW |
| Auto Parts | Valley Forge Spark Plugs | UAW |
| Auto Parts | Wellman Spark Plugs | UAW |
| Automobile Batteries | Amoco | UAW |
| Automobile Batteries | Atlas | UAW |
| Automobile Batteries | BJ's Wholesale Club | UAW |
| Automobile Batteries | Delco Freedom | UAW |
| Automobile Batteries | Dura-Power | UAW |
| Automobile Batteries | Ford | UAW |
| Automobile Batteries | Western Auto | UAW |
| Automobile Batteries | Sam's Club | UAW |
| Automobile Batteries | Sears – DieHard Gold | UAW |
| Automobile Batteries | Shell Service Stations | UAW |
| Automobile Batteries | Trak-Auto – Permacell, Lastacell and Ultracell | UAW |
| Automobile Batteries | Voyager Marine Batteries | UAW |
| Automobile Batteries | Goodyear | UAW |
| Automobile Batteries | Kmart | UAW |
| Automobile Batteries | Exide | UAW |
| Automobile Batteries | Champion | UAW |
| Automobile Batteries | Motorcraft | UAW |
| Automobile Batteries | Action Pak | UAW |
| Automobile Batteries | Super Crank | UAW |
| Automobile Batteries | Stowaway | UAW |
| Automobile Batteries | Globe-Union | UAW |
| Automobile Batteries | Firestone | UAW |
| Automobile Batteries | American Hardware | UAW |
| Automobile Batteries | Ames | UAW |
| Automobile Batteries | Kmart | UAW |
| Automobile Batteries | Energizer | UAW |
| Automobile Batteries | Everready | UAW |
| Automobile Batteries | Wal-mart | UAW |
| Automobile Batteries | Price Costo | UAW |
| Automobiles | Buick Lucerne | UAW |
| Automobiles | Cadillac CTS | UAW |
| Automobiles | Cadillac DTS | UAW |
| Automobiles | Cadillac STS | UAW |
| Automobiles | Cadillac XLR | UAW |
| Automobiles | Chevrolet Cobalt | UAW |
| Automobiles | Chevrolet Corvette | UAW |
| Automobiles | Chevrolet Malibu | UAW |
| Automobiles | Chrysler Sebring | UAW |
| Automobiles | Dodge Avenger | UAW |
| Automobiles | Dodge Caliber | UAW |
| Automobiles | Dodge Viper | UAW |
| Automobiles | Ford Focus | UAW |
| Automobiles | Ford Mustang | UAW |
| Automobiles | Ford Taurus | UAW |
| Automobiles | Lincoln MKS | UAW |
| Automobiles | Mazda 6 | UAW |
| Automobiles | Mercury Sable | UAW |
| Automobiles | Mitsubishi Eclipse | UAW |
| Automobiles | Mitsubishi Galant | UAW |
| Automobiles | Pontiac G5 | UAW |
| Automobiles | Pontiac G6 | UAW |
| Automobiles | Pontiac Solstice | UAW |
| Automobiles | Pontiac Vibe | UAW |
| Automobiles | Saturn Aura | UAW |
| Automobiles | Saturn Sky | UAW |
| Automobiles | Toyota Corolla* | UAW |
| Automobiles | Chevrolet Colorado | UAW |
| Automobiles | Dodge Dakota | UAW |
| Automobiles | Dodge Ram Pickup* | UAW |
| Automobiles | Ford Explorer Sport Trac | UAW |
| Automobiles | Ford F-Series* | UAW |
| Automobiles | Ford Ranger | UAW |
| Automobiles | GMC Canyon | UAW |
| Automobiles | Isuzu i-Series | UAW |
| Automobiles | Lincoln Mark LT | UAW |
| Automobiles | Mazda B-series | UAW |
| Automobiles | Mitsubishi Raider | UAW |
| Automobiles | Toyota Tacoma* | UAW |
| Automobiles | Buick Enclave | UAW |
| Automobiles | Cadillac Escalade | UAW |
| Automobiles | Cadillac Escalade ESV | UAW |
| Automobiles | Cadillac SRX | UAW |
| Automobiles | Chevrolet Suburban* | UAW |
| Automobiles | Chevrolet Tahoe/ | UAW |
| Automobiles | Tahoe Hybrid | UAW |
| Automobiles | Chrysler Aspen | UAW |
| Automobiles | Dodge Durango | UAW |
| Automobiles | Dodge Nitro | UAW |
| Automobiles | Ford Escape | UAW |
| Automobiles | Ford Expedition | UAW |
| Automobiles | Ford Explorer | UAW |
| Automobiles | Ford Taurus X | UAW |
| Automobiles | GMC Acadia | UAW |
| Automobiles | GMC Yukon/Yukon Hybrid | UAW |
| Automobiles | GMC Yukon Denali | UAW |
| Automobiles | Hummer H1 | UAW |
| Automobiles | Hummer H2 | UAW |
| Automobiles | Hummer H3 | UAW |
| Automobiles | Jeep Commander | UAW |
| Automobiles | Jeep Compass | UAW |
| Automobiles | Jeep Grand Cherokee | UAW |
| Automobiles | Jeep Liberty | UAW |
| Automobiles | Jeep Patriot | UAW |
| Automobiles | Jeep Wrangler | UAW |
| Automobiles | Lincoln Navigator | UAW |
| Automobiles | Mazda Tribute | UAW |
| Automobiles | Mercury Mariner | UAW |
| Automobiles | Mercury Mountaineer | UAW |
| Automobiles | Mitsubishi Endeavor | UAW |
| Automobiles | Saturn Outlook | UAW |
| Automobiles | Ford E-series | UAW |
| Automobiles | Chevrolet Express | UAW |
| Automobiles | Chevrolet Uplander | UAW |
| Automobiles | GMC Savana | UAW |
| Automobiles | Chevrolet Silverado* | UAW |
| Automobiles | GMC Sierra* | UAW |
| Automobiles | Chrysler Town & Country | UAW |
| Automobiles | Dodge Caravan | UAW |
| Automobiles | Chevrolet TrailBlazer | UAW |
| Automobiles | GMC Envoy | UAW |
| Automobiles | GMC Envoy Denali | UAW |
| Automobiles | Isuzu Ascender | UAW |
| Automobiles | Saab 9-7X | UAW |
| Baby, Child-Related Products | Chubs | UFCW |
| Baby, Child-Related Products | Cream of Rice | UFCW |
| Baby, Child-Related Products | Cushies | UFCW |
| Baby, Child-Related Products | Diaperene | UFCW |
| Baby, Child-Related Products | Gerber | UFCW |
| Baby, Child-Related Products | Heinz | UFCW |
| Baby, Child-Related Products | Nestle | UFCW |
| Baby, Child-Related Products | Wet Ones | UFCW |
| Bacon | Black Label | UFCW |
| Bacon | Daisyfield | UFCW |
| Bacon | Domino's Bacon Topping | UFCW |
| Bacon | Dunkin' Donuts Bacon | UFCW |
| Bacon | Falls Brand | UFCW |
| Bacon | Farmer John | UFCW |
| Bacon | Farmland 101 Regular Hickory Smoked Bacon | UFCW |
| Bacon | Farmland Cider House Bacon | UFCW |
| Bacon | Farmland Honey/Maple Bacon | UFCW |
| Bacon | Farmland Low-Sodium Bacon | UFCW |
| Bacon | Farmland Regular Hickory Smoked Bacon | UFCW |
| Bacon | Farmland SP Low Sodium Bacon | UFCW |
| Bacon | Farmland SP Regular Hickory Smoked Bacon | UFCW |
| Bacon | Farmland SP Vac Bacon | UFCW |
| Bacon | Farmland T/S Peppered Bacon | UFCW |
| Bacon | Farmland T/X Sliced Bacon | UFCW |
| Bacon | Farmland Thick Sliced Bacon | UFCW |
| Bacon | Farmland Tocino Ahumado | UFCW |
| Bacon | Farmland Tray-Pack Bacon | UFCW |
| Bacon | Farmland Xtra Thick Sliced Bacon | UFCW |
| Bacon | Fast 'n' Easy Bacon Bits | UFCW |
| Bacon | HEB | UFCW |
| Bacon | Henry's | UFCW |
| Bacon | Henry's Hickory House | UFCW |
| Bacon | Hofmann | UFCW |
| Bacon | Hormel | UFCW |
| Bacon | Hormel Bacon Bits | UFCW |
| Bacon | Hormel Cooked Bacon | UFCW |
| Bacon | Hormel Fully Cooked Jalapeno Bacon | UFCW |
| Bacon | Hormel Fully Cooked Regular Bacon | UFCW |
| Bacon | Hormel Microwave Bacon | UFCW |
| Bacon | Hormel Old Fashioned Canadian Bacon | UFCW |
| Bacon | Hormel Pre-Cooked Bacon | UFCW |
| Bacon | HyGrade | UFCW |
| Bacon | HyVee Frontier | UFCW |
| Bacon | Jimmy John's Fine Bacon | UFCW |
| Bacon | John Morell | UFCW |
| Bacon | John Morrell Stack Packed Bacon | UFCW |
| Bacon | Krystal Precooked Bacon | UFCW |
| Bacon | Marshallville | UFCW |
| Bacon | Orion Fully Cooked Bacon | UFCW |
| Bacon | Oscar Meyer | UFCW |
| Bacon | Our Family | UFCW |
| Bacon | Patrick Cudahy | UFCW |
| Bacon | Plumrose | UFCW |
| Bacon | Private Label (Copack) Heinz | UFCW |
| Bacon | Valleydale Bacon | UFCW |
| Baked Beans | Ebro | UFCW |
| Baked Beans | Vankamps | UFCW |
| Bakery Goods – Miscellaneous | Blue Ridge | UFCW |
| Bakery Goods – Miscellaneous | Bunge Foods Dry Mix | UFCW |
| Bakery Goods – Miscellaneous | Flour-I-Strip | UFCW |
| Bakery Goods – Miscellaneous | Post | UFCW |
| Bakery Goods – Miscellaneous | Weetabix | UFCW |
| Beer | Miller Lite | UAW |
| Beer | Miller Genuine Draft | UAW |
| Beer | Miller Genuine Draft Light | UAW |
| Beer | Miller High Life | UAW |
| Beer | Miller High Life Light | UAW |
| Beer | Milwaukee's Best | UAW |
| Beer | Milwaukee's Best Light | UAW |
| Beer | Milwaukee's Best Ice | UAW |
| Beer | Leinenkugel's | UAW |
| Beer | Sharp's (non alcoholic) | UAW |
| Beer | Mickey's Malt | UAW |
| Beer | Mickey's Ice | UAW |
| Beer | Hamm's | UAW |
| Beer | Hamm's Draft | UAW |
| Beer | Hamm's Light | UAW |
| Beer | Icehouse | UAW |
| Beer | Miller Lite Ice | UAW |
| Beer | Red Dog | UAW |
| Beer | Olde English 800 | UAW |
| Beer | Henry Weinhard's Private Reserve | UAW |
| Beer | Henry Weinhard's Blue Boar Pale Ale | UAW |
| Beer & Ale | Anheuser-Busch | IAM |
| Beer & Ale | Mad River | IAM |
| Beer & Ale | Miller Beer | IAM |
| Beer & Ale | Seagram's Liquor | IAM |
| Beer & Ale | Steelhead Fine Ale | IAM |
| Boat and Stationary Motors | Cummins | IAM |
| Boat and Stationary Motors | Dresser | IAM |
| Boat and Stationary Motors | Enpro | IAM |
| Boat and Stationary Motors | Jimmy Diesel | IAM |
| Boat and Stationary Motors | Mercury | IAM |
| Boat and Stationary Motors | Tecumseh | IAM |
| Boat and Stationary Motors | Volvo | IAM |
| Boats | Lifetimer | IAM |
| Boats | Merrill Stevens Dry Dock | IAM |
| Boats | Vic Francks | IAM |
| Boats | Weeres Pontoon | IAM |
| Bottled Water | American Springs | UFCW |
| Bottled Water | Northern Fall's | UFCW |
| Bottled Water | Pocono | UFCW |
| Bottled Water | Poland Spring | UFCW |
| Bread, Baked Goods, Dessert | Aunt Millie's | UFCW |
| Bread, Baked Goods, Dessert | Aunt Millies | UFCW |
| Bread, Baked Goods, Dessert | Butternut | UFCW |
| Bread, Baked Goods, Dessert | Carvel | UFCW |
| Bread, Baked Goods, Dessert | Chicago Flats | UFCW |
| Bread, Baked Goods, Dessert | Country Hearth | UFCW |
| Bread, Baked Goods, Dessert | Dawn Foods | UFCW |
| Bread, Baked Goods, Dessert | Earthgrain | UFCW |
| Bread, Baked Goods, Dessert | Holsum Soft Twist | UFCW |
| Bread, Baked Goods, Dessert | Merita | UFCW |
| Bread, Baked Goods, Dessert | Mission Foods | UFCW |
| Bread, Baked Goods, Dessert | Old Home | UFCW |
| Bread, Baked Goods, Dessert | Perfection | UFCW |
| Bread, Baked Goods, Dessert | Pie Piper | UFCW |
| Bread, Baked Goods, Dessert | Quaker Oats | UFCW |
| Bread, Baked Goods, Dessert | Sara Lee | UFCW |
| Bread, Baked Goods, Dessert | Tops | UFCW |
| Canned Foods | Del Monte | UFCW |
| Canned Foods | Dinty Moore | UFCW |
| Canned Foods | Green Giant | UFCW |
| Canned Foods | Hanover | UFCW |
| Canned Foods | Hormel | UFCW |
| Canned Foods | Hormel Beef Stew | UFCW |
| Canned Foods | Hormel Chili | UFCW |
| Canned Foods | Hormel Chili With No Beans | UFCW |
| Canned Foods | Libby's | UFCW |
| Canned Foods | Salcihllas Carmelas | UFCW |
| Carry Bags | Platt | UFCW |
| Carry Bags | Winston | UFCW |
| Champagne/Wine | Almaden | UFCW |
| Champagne/Wine | Anapamu | UFCW |
| Champagne/Wine | Andre | UFCW |
| Champagne/Wine | Arbor Mist | UFCW |
| Champagne/Wine | Barelli Creek | UFCW |
| Champagne/Wine | Bartles & James | UFCW |
| Champagne/Wine | Boone's Farm | UFCW |
| Champagne/Wine | Bronco | UFCW |
| Champagne/Wine | Burlwood | UFCW |
| Champagne/Wine | Carlo Rossi | UFCW |
| Champagne/Wine | CC Vineyards | UFCW |
| Champagne/Wine | Champs Elysees | UFCW |
| Champagne/Wine | Charles Krug Vintage | UFCW |
| Champagne/Wine | Chase – Limogere | UFCW |
| Champagne/Wine | Cisco | UFCW |
| Champagne/Wine | CK Cellars | UFCW |
| Champagne/Wine | CK Mondavi | UFCW |
| Champagne/Wine | Coastal Vinters | UFCW |
| Champagne/Wine | Cook's | UFCW |
| Champagne/Wine | Cooperfield | UFCW |
| Champagne/Wine | Corbett Canyon | UFCW |
| Champagne/Wine | Cresta Blanca | UFCW |
| Champagne/Wine | Cribari | UFCW |
| Champagne/Wine | Deer Valley | UFCW |
| Champagne/Wine | DeFleu | UFCW |
| Champagne/Wine | Dunnewood | UFCW |
| Champagne/Wine | E & J Brandy | UFCW |
| Champagne/Wine | Eden Roc | UFCW |
| Champagne/Wine | Ernest & Julio Gallo | UFCW |
| Champagne/Wine | Estate Cellars | UFCW |
| Champagne/Wine | Estate Inglenook | UFCW |
| Champagne/Wine | Fairbanks | UFCW |
| Champagne/Wine | Fortune | UFCW |
| Champagne/Wine | Franzia | UFCW |
| Champagne/Wine | Gossamer Bay | UFCW |
| Champagne/Wine | Great Western | UFCW |
| Champagne/Wine | Green Hungarian | UFCW |
| Champagne/Wine | Holland House | UFCW |
| Champagne/Wine | Hornsby's | UFCW |
| Champagne/Wine | Indigo Hills | UFCW |
| Champagne/Wine | Inglenook Premium | UFCW |
| Champagne/Wine | J. Roget | UFCW |
| Champagne/Wine | Jacques Bibet | UFCW |
| Champagne/Wine | Jacques Bonet | UFCW |
| Champagne/Wine | Jacques Reynard | UFCW |
| Champagne/Wine | JFJ | UFCW |
| Champagne/Wine | Krug | UFCW |
| Champagne/Wine | Lafayette | UFCW |
| Champagne/Wine | Laguna | UFCW |
| Champagne/Wine | Le Domaine | UFCW |
| Champagne/Wine | Lejon Vermouth | UFCW |
| Champagne/Wine | Livingston Cellars | UFCW |
| Champagne/Wine | Manischewicz | UFCW |
| Champagne/Wine | Marcelina | UFCW |
| Champagne/Wine | Mogen David | UFCW |
| Champagne/Wine | Montpelier | UFCW |
| Champagne/Wine | Mystic Cliffs | UFCW |
| Champagne/Wine | Napolean | UFCW |
| Champagne/Wine | Oakridge Vineyards | UFCW |
| Champagne/Wine | Paul Masson | UFCW |
| Champagne/Wine | Peter Vella | UFCW |
| Champagne/Wine | Rancho Zabaco | UFCW |
| Champagne/Wine | Richard's Wild Irish Rose | UFCW |
| Champagne/Wine | Scheffield | UFCW |
| Champagne/Wine | Seagram's Coolers | UFCW |
| Champagne/Wine | Select | UFCW |
| Champagne/Wine | Sonoma Tier | UFCW |
| Champagne/Wine | Stanford | UFCW |
| Champagne/Wine | Stefani | UFCW |
| Champagne/Wine | Taylor California Cellars | UFCW |
| Champagne/Wine | Taylor New York State | UFCW |
| Champagne/Wine | Totts | UFCW |
| Champagne/Wine | Tribuno Vermouth | UFCW |
| Champagne/Wine | Turning Leaf | UFCW |
| Champagne/Wine | Via Firenze | UFCW |
| Champagne/Wine | Wedding Celebration | UFCW |
| Champagne/Wine | Weibel | UFCW |
| Champagne/Wine | Wycliff | UFCW |
| Champagne/Wine | Zonin | UFCW |
| Chili | Dinty Moore | UFCW |
| Chili | Hormel | UFCW |
| Clothing | Avon | UFCW |
| Clothing | Ben Davis | UFCW |
| Clothing | Carhartt | UFCW |
| Clothing | Graybear | UFCW |
| Clothing | King Louie | UFCW |
| Clothing | Kodiak |   |
| Clothing | Nemesis | UFCW |
| Clothing | Oshkosh B'Gosh | UFCW |
| Clothing | Outdoor Outfit | UFCW |
| Clothing | Platinum Sportswear | UFCW |
| Clothing | Powers | UFCW |
| Clothing | Pro-Fit | UFCW |
| Clothing | Rubin Brothers | UFCW |
| Clothing | Stone Cutter | UFCW |
| Clothing | Stone Cutter, Sure-fit | UFCW |
| Clothing | Sure-Fit | UFCW |
| Clothing | Team Safety Apparel | UFCW |
| Clothing | Thinc Actionwear | UFCW |
| Clothing | Time Out For Her | UFCW |
| Clothing | Union Jeans | UFCW |
| Clothing | Union Line | UFCW |
| Clothing | Wagoner | UFCW |
| Clothing | Wigwam | UFCW |
| Coffee/Tea | American Air Lines Coffee | UFCW |
| Coffee/Tea | Best Choice | UFCW |
| Coffee/Tea | Braniff Air Lines Coffee | UFCW |
| Coffee/Tea | Darj Green | UFCW |
| Coffee/Tea | Delta Air Lines Coffee | UFCW |
| Coffee/Tea | Great Value | UFCW |
| Coffee/Tea | Maxwell House | UFCW |
| Coffee/Tea | McDonald's Coffee | UFCW |
| Coffee/Tea | Mr. & Mrs. Tea | UFCW |
| Coffee/Tea | S.S. Pierce Teas | UFCW |
| Coffee/Tea | Tetley | UFCW |
| Condiments | Aunt Jemima | UFCW |
| Condiments | Cattlemen's | UFCW |
| Condiments | Colonial | UFCW |
| Condiments | Colonial Salt | UFCW |
| Condiments | Diamond Crystal Salt | UFCW |
| Condiments | Durkee | UFCW |
| Condiments | Dutch Mill | UFCW |
| Condiments | Ebro | UFCW |
| Condiments | Flake | UFCW |
| Condiments | French's | UFCW |
| Condiments | Fry Krisp | UFCW |
| Condiments | Guldens Mustard | UFCW |
| Condiments | Heinz Catsup | UFCW |
| Condiments | Heinz Ketchup | UFCW |
| Condiments | Hidden Valley Ranch | UFCW |
| Condiments | Hormel | UFCW |
| Condiments | Jefferson Island | UFCW |
| Condiments | JIF Peanut Butter | UFCW |
| Condiments | Ken Salad Dressing | UFCW |
| Condiments | Kernal Fresh | UFCW |
| Condiments | Kitchen Bouquet | UFCW |
| Condiments | Leslie | UFCW |
| Condiments | Lucky Whip | UFCW |
| Condiments | Monarch Salt | UFCW |
| Condiments | Monterey Mushrooms | UFCW |
| Condiments | Morton Salts | UFCW |
| Condiments | Mrs. Butterworth's | UFCW |
| Condiments | Nifda Salt | UFCW |
| Condiments | Open Pit Onion | UFCW |
| Condiments | Open Pit Sweet | UFCW |
| Condiments | Open Pit T & T Smoked Grill | UFCW |
| Condiments | Open Pit T & T Sugar and Spice | UFCW |
| Condiments | Open Pit Thick and Tangy Original | UFCW |
| Condiments | Open Pit Thick Hickory | UFCW |
| Condiments | Open Pit Thick Original | UFCW |
| Condiments | Open Pit Traditional | UFCW |
| Condiments | Pace | UFCW |
| Condiments | Peanut Butter Crunch | UFCW |
| Condiments | Red & White Salt | UFCW |
| Condiments | Red Cross | UFCW |
| Condiments | Red, White and Blue | UFCW |
| Condiments | Saucy Sweet and Sour Sauce | UFCW |
| Condiments | Sorrell Ridge | UFCW |
| Condiments | Sterling Salt | UFCW |
| Condiments | Sunflower & Scotts | UFCW |
| Condiments | Susan & Polynesian | UFCW |
| Condiments | Sysco Salt | UFCW |
| Condiments | Van Holtens | UFCW |
| Condiments | Vince & Son's | UFCW |
| Condiments | Vlasic | UFCW |
| Condiments | Watkins Sauces | UFCW |
| Condiments | Watkins Spices | UFCW |
| Cooking Oils/Shortening | Albertson's | UFCW |
| Cooking Oils/Shortening | All Kitchens | UFCW |
| Cooking Oils/Shortening | Almost Butter | UFCW |
| Cooking Oils/Shortening | Always Save | UFCW |
| Cooking Oils/Shortening | America's Choice | UFCW |
| Cooking Oils/Shortening | Armour | UFCW |
| Cooking Oils/Shortening | Armour Lard Carton, Tub, Pail | UFCW |
| Cooking Oils/Shortening | Arthur Treechers | UFCW |
| Cooking Oils/Shortening | Astor | UFCW |
| Cooking Oils/Shortening | Avanza | UFCW |
| Cooking Oils/Shortening | Bake Mark | UFCW |
| Cooking Oils/Shortening | Bake Rite | UFCW |
| Cooking Oils/Shortening | Baker Boy | UFCW |
| Cooking Oils/Shortening | Bakers & Chefs | UFCW |
| Cooking Oils/Shortening | Bakers Choice | UFCW |
| Cooking Oils/Shortening | Bell-View | UFCW |
| Cooking Oils/Shortening | Best Brands | UFCW |
| Cooking Oils/Shortening | Best Choice | UFCW |
| Cooking Oils/Shortening | Best O'Corn | UFCW |
| Cooking Oils/Shortening | Best O'Veg | UFCW |
| Cooking Oils/Shortening | Best Yet | UFCW |
| Cooking Oils/Shortening | Better Valu | UFCW |
| Cooking Oils/Shortening | Big Y | UFCW |
| Cooking Oils/Shortening | Breakthrough | UFCW |
| Cooking Oils/Shortening | Brechet & Richter | UFCW |
| Cooking Oils/Shortening | Brookfield | UFCW |
| Cooking Oils/Shortening | Bunge | UFCW |
| Cooking Oils/Shortening | Buttercup | UFCW |
| Cooking Oils/Shortening | Centrella | UFCW |
| Cooking Oils/Shortening | Chef Mark | UFCW |
| Cooking Oils/Shortening | Chef's Pride | UFCW |
| Cooking Oils/Shortening | Churn Spread | UFCW |
| Cooking Oils/Shortening | Cinnabon | UFCW |
| Cooking Oils/Shortening | Citation | UFCW |
| Cooking Oils/Shortening | Clark | UFCW |
| Cooking Oils/Shortening | Classic Gourmet | UFCW |
| Cooking Oils/Shortening | Club Store | UFCW |
| Cooking Oils/Shortening | Coburn Farms | UFCW |
| Cooking Oils/Shortening | Code | UFCW |
| Cooking Oils/Shortening | Comsource | UFCW |
| Cooking Oils/Shortening | Country Delight | UFCW |
| Cooking Oils/Shortening | Country Fare | UFCW |
| Cooking Oils/Shortening | Cousins | UFCW |
| Cooking Oils/Shortening | Crystal Springs | UFCW |
| Cooking Oils/Shortening | Cub Foods | UFCW |
| Cooking Oils/Shortening | D & W | UFCW |
| Cooking Oils/Shortening | Dairy Fresh | UFCW |
| Cooking Oils/Shortening | Dan's | UFCW |
| Cooking Oils/Shortening | Darling International | UFCW |
| Cooking Oils/Shortening | Delmar | UFCW |
| Cooking Oils/Shortening | Dierbergs | UFCW |
| Cooking Oils/Shortening | Dress-All | UFCW |
| Cooking Oils/Shortening | El Mexicano | UFCW |
| Cooking Oils/Shortening | EMGE | UFCW |
| Cooking Oils/Shortening | Exceptional Value | UFCW |
| Cooking Oils/Shortening | Fastco | UFCW |
| Cooking Oils/Shortening | Fiesta | UFCW |
| Cooking Oils/Shortening | First Prize | UFCW |
| Cooking Oils/Shortening | Flavorite | UFCW |
| Cooking Oils/Shortening | Food Club | UFCW |
| Cooking Oils/Shortening | Fri-Gold | UFCW |
| Cooking Oils/Shortening | Frosty Acres | UFCW |
| Cooking Oils/Shortening | Gem | UFCW |
| Cooking Oils/Shortening | GFS | UFCW |
| Cooking Oils/Shortening | Godfathers | UFCW |
| Cooking Oils/Shortening | Gold 'n Rich | UFCW |
| Cooking Oils/Shortening | Gold n' Soft | UFCW |
| Cooking Oils/Shortening | Gold n' Sweet | UFCW |
| Cooking Oils/Shortening | Golden Chip | UFCW |
| Cooking Oils/Shortening | Good Day | UFCW |
| Cooking Oils/Shortening | Goya | UFCW |
| Cooking Oils/Shortening | Grandioso | UFCW |
| Cooking Oils/Shortening | Great Value | UFCW |
| Cooking Oils/Shortening | Haolm | UFCW |
| Cooking Oils/Shortening | Hidden Valley | UFCW |
| Cooking Oils/Shortening | High Plains | UFCW |
| Cooking Oils/Shortening | Holsum | UFCW |
| Cooking Oils/Shortening | Holsum Precreamed Shortening | UFCW |
| Cooking Oils/Shortening | Holsum Vegetable Oil | UFCW |
| Cooking Oils/Shortening | Home Harvest | UFCW |
| Cooking Oils/Shortening | Hormel | UFCW |
| Cooking Oils/Shortening | HyVee | UFCW |
| Cooking Oils/Shortening | IGA | UFCW |
| Cooking Oils/Shortening | Indian Head | UFCW |
| Cooking Oils/Shortening | Instant Whip | UFCW |
| Cooking Oils/Shortening | Jay C | UFCW |
| Cooking Oils/Shortening | Kaola Gold | UFCW |
| Cooking Oils/Shortening | La Preferida | UFCW |
| Cooking Oils/Shortening | Lil' Orbit | UFCW |
| Cooking Oils/Shortening | Little Caesars | UFCW |
| Cooking Oils/Shortening | LouAnna | UFCW |
| Cooking Oils/Shortening | Mar Parv | UFCW |
| Cooking Oils/Shortening | Market Choice | UFCW |
| Cooking Oils/Shortening | Meadow Gold | UFCW |
| Cooking Oils/Shortening | Meijer | UFCW |
| Cooking Oils/Shortening | Mel-Fry | UFCW |
| Cooking Oils/Shortening | Melvo | UFCW |
| Cooking Oils/Shortening | Metz | UFCW |
| Cooking Oils/Shortening | Migdal | UFCW |
| Cooking Oils/Shortening | Miller | UFCW |
| Cooking Oils/Shortening | Miolo | UFCW |
| Cooking Oils/Shortening | Mother's | UFCW |
| Cooking Oils/Shortening | Nifda | UFCW |
| Cooking Oils/Shortening | Nu-Maid | UFCW |
| Cooking Oils/Shortening | Old Time | UFCW |
| Cooking Oils/Shortening | Otis Spunkmeyer | UFCW |
| Cooking Oils/Shortening | Our Family | UFCW |
| Cooking Oils/Shortening | Parade | UFCW |
| Cooking Oils/Shortening | Perkins | UFCW |
| Cooking Oils/Shortening | Phase | UFCW |
| Cooking Oils/Shortening | Pocahontas | UFCW |
| Cooking Oils/Shortening | Pop All Canola Popping Oil | UFCW |
| Cooking Oils/Shortening | Pop-All | UFCW |
| Cooking Oils/Shortening | Poppin Toppin | UFCW |
| Cooking Oils/Shortening | Pride of Life | UFCW |
| Cooking Oils/Shortening | Red & White | UFCW |
| Cooking Oils/Shortening | Richmade | UFCW |
| Cooking Oils/Shortening | Roundy's | UFCW |
| Cooking Oils/Shortening | Royal Bear | UFCW |
| Cooking Oils/Shortening | Safeway | UFCW |
| Cooking Oils/Shortening | Sara Lee | UFCW |
| Cooking Oils/Shortening | Satin Gold | UFCW |
| Cooking Oils/Shortening | Savers Choice | UFCW |
| Cooking Oils/Shortening | Savory | UFCW |
| Cooking Oils/Shortening | Shamrock | UFCW |
| Cooking Oils/Shortening | Shop & Save | UFCW |
| Cooking Oils/Shortening | Shurfine | UFCW |
| Cooking Oils/Shortening | Shurfresh | UFCW |
| Cooking Oils/Shortening | Smartbeat | UFCW |
| Cooking Oils/Shortening | Spartan | UFCW |
| Cooking Oils/Shortening | Special Value | UFCW |
| Cooking Oils/Shortening | Springfield | UFCW |
| Cooking Oils/Shortening | Stater Brothers | UFCW |
| Cooking Oils/Shortening | Stew Leonard | UFCW |
| Cooking Oils/Shortening | Stouffers | UFCW |
| Cooking Oils/Shortening | Sun Glow | UFCW |
| Cooking Oils/Shortening | Sunnyland | UFCW |
| Cooking Oils/Shortening | Super American Chef | UFCW |
| Cooking Oils/Shortening | Supreme | UFCW |
| Cooking Oils/Shortening | Sysco | UFCW |
| Cooking Oils/Shortening | Tablemaid | UFCW |
| Cooking Oils/Shortening | Taco John's | UFCW |
| Cooking Oils/Shortening | Tastee Gold | UFCW |
| Cooking Oils/Shortening | Thrifty Maid | UFCW |
| Cooking Oils/Shortening | Tony Romas | UFCW |
| Cooking Oils/Shortening | Triumph | UFCW |
| Cooking Oils/Shortening | Ultra Fry | UFCW |
| Cooking Oils/Shortening | V & V | UFCW |
| Cooking Oils/Shortening | Valley Bakers | UFCW |
| Cooking Oils/Shortening | Valu Time | UFCW |
| Cooking Oils/Shortening | Value Buy | UFCW |
| Cooking Oils/Shortening | Value Check | UFCW |
| Cooking Oils/Shortening | Value Choice | UFCW |
| Cooking Oils/Shortening | Ventura | UFCW |
| Cooking Oils/Shortening | Ventura Butter Margarine Shortening | UFCW |
| Cooking Oils/Shortening | Vons | UFCW |
| Cooking Oils/Shortening | Weis | UFCW |
| Cooking Oils/Shortening | Western Family | UFCW |
| Cooking Oils/Shortening | White Rose | UFCW |
| Cooking Oils/Shortening | Winn Dixie | UFCW |
| Dairy Products | A & P | UFCW |
| Dairy Products | Barber | UFCW |
| Dairy Products | Beatrice | UFCW |
| Dairy Products | Breakstone | UFCW |
| Dairy Products | Breyers Ice Cream | UFCW |
| Dairy Products | Chianti Cheeses | UFCW |
| Dairy Products | Country Fresh | UFCW |
| Dairy Products | Dairy Ease | UFCW |
| Dairy Products | Dairy Fresh | UFCW |
| Dairy Products | Dannon | UFCW |
| Dairy Products | Dean Foods Ultra | UFCW |
| Dairy Products | Dean's | UFCW |
| Dairy Products | Delisle Yogurt | UFCW |
| Dairy Products | Eagle | UFCW |
| Dairy Products | Flav-O-Rich | UFCW |
| Dairy Products | Good Humor Ice Cream | UFCW |
| Dairy Products | Half & Half | UFCW |
| Dairy Products | Hiland Dairy | UFCW |
| Dairy Products | IGA | UFCW |
| Dairy Products | International Delight | UFCW |
| Dairy Products | Knechtel | UFCW |
| Dairy Products | Labelle Ice Cream | UFCW |
| Dairy Products | Laura Secord Ice Cream | UFCW |
| Dairy Products | Leche Tres Monjitas | UFCW |
| Dairy Products | Lite & Lively | UFCW |
| Dairy Products | MacArthur | UFCW |
| Dairy Products | Meadow Brooks | UFCW |
| Dairy Products | Orchard Harvest Ice Cream | UFCW |
| Dairy Products | Prairie Farms | UFCW |
| Dairy Products | President Choice | UFCW |
| Dairy Products | Quality Chekd | UFCW |
| Dairy Products | Roberts | UFCW |
| Dairy Products | Sun-Re Cheese | UFCW |
| Dairy Products | T.G. Lee | UFCW |
| Dairy Products | Tres Monjitas | UFCW |
| Dairy Products | Vitamite 100 Lactose Free Non Dairy Beverage | UFCW |
| Dairy Products | Yoplait | UFCW |
| Factory-Built Homes | Active Homes Modular Homes | UAW |
| Factory-Built Homes | Active Homes Panel Houses | UAW |
| Food Products | Merita Bakery Goods | UAW |
| Food Products | Old Fashioned Bread | UAW |
| Food Products | Land O' Lakes Butter | UAW |
| Food Products | Land O' Lakes Margarine | UAW |
| Food Products | Mar-Ja Peanut Butter | UAW |
| Food Products | Planters Honey Roasted Cocktail Peanuts | UAW |
| Food Products | Planters Caribbean Peanuts | UAW |
| Food Products | Dairy Pak Champion Milk Containers | UAW |
| Food Products | Folgers Instant Coffee | UAW |
| Food Products | Folgers Brick-Pack Coffee | UAW |
| Food Products | Pruden Ham (Mail Order) | UAW |
| Food Products | Sunshine Biscuits Cheese Crackers | UAW |
| Food Products | Universal Foods Corp. Red Star Yeast | UAW |
| Frozen Dinners | Albertson's | UFCW |
| Frozen Dinners | America's Choice | UFCW |
| Frozen Dinners | Angela Mia | UFCW |
| Frozen Dinners | Banquet | UFCW |
| Frozen Dinners | Bertucci's | UFCW |
| Frozen Dinners | Best Yet | UFCW |
| Frozen Dinners | Food Club | UFCW |
| Frozen Dinners | Great Value | UFCW |
| Frozen Dinners | Healthy Choice | UFCW |
| Frozen Dinners | Kroger | UFCW |
| Frozen Dinners | LaChoy | UFCW |
| Frozen Dinners | Market Day | UFCW |
| Frozen Dinners | Rosalini | UFCW |
| Frozen Dinners | Rosarita | UFCW |
| Frozen Dinners | Schwan's | UFCW |
| Fruits | Appletime | UFCW |
| Fruits | Lincoln | UFCW |
| Fruits | Lucky Leaf | UFCW |
| Fruits | Musselman | UFCW |
| Ham | Alexander & Hornung | UFCW |
| Ham | Appleton | UFCW |
| Ham | Armour | UFCW |
| Ham | Armour Golden Star | UFCW |
| Ham | Ashley Farm | UFCW |
| Ham | Best Choice | UFCW |
| Ham | Best Yet | UFCW |
| Ham | Big V | UFCW |
| Ham | Big Y | UFCW |
| Ham | Black Forest | UFCW |
| Ham | Boar's Head | UFCW |
| Ham | Brookside | UFCW |
| Ham | Carando | UFCW |
| Ham | Carando | UFCW |
| Ham | Cooks | UFCW |
| Ham | Copperfields | UFCW |
| Ham | Daisyfield | UFCW |
| Ham | Eckrich | UFCW |
| Ham | Extra Tender Fresh Pork | UFCW |
| Ham | Falls Brand | UFCW |
| Ham | Farm Fresh | UFCW |
| Ham | Farmland | UFCW |
| Ham | Farmland Lean Pit Ham | UFCW |
| Ham | Farmland NJ Classic Cure Ham | UFCW |
| Ham | Farmland Old Fashioned Pit Ham | UFCW |
| Ham | Farmland Original NJ Hickory Smoked Ham | UFCW |
| Ham | Farmland Original NJ Honey Ham | UFCW |
| Ham | Farmland Original NJ Peppered Ham | UFCW |
| Ham | Farmland Original Pit Ham | UFCW |
| Ham | Farmland Special Select Sliced Ham | UFCW |
| Ham | Farmland Special Select Sliced Honey Ham | UFCW |
| Ham | Farmland Sunday Buffet Ham | UFCW |
| Ham | Farmland Traditional WA Ham | UFCW |
| Ham | Figis | UFCW |
| Ham | Fricks | UFCW |
| Ham | Gallery Gourmet | UFCW |
| Ham | Goodies | UFCW |
| Ham | Harriet & David | UFCW |
| Ham | Harry & David | UFCW |
| Ham | HEB | UFCW |
| Ham | Horizon Foods | UFCW |
| Ham | Hormel Bavarian Boneless Ham | UFCW |
| Ham | Hormel Black Forest Ham | UFCW |
| Ham | Hormel Boneless Buff Ham | UFCW |
| Ham | Hormel Diced Ham | UFCW |
| Ham | Hormel Ground Ham | UFCW |
| Ham | Hormel Smoked Honey Maple Ham | UFCW |
| Ham | John Morrell EZ Cut | UFCW |
| Ham | John Morrell Spiral Cut Hams | UFCW |
| Ham | Kings | UFCW |
| Ham | Kirkland | UFCW |
| Ham | Kroger | UFCW |
| Ham | Lancaster | UFCW |
| Ham | Levonian | UFCW |
| Ham | Lykes Sunnyland | UFCW |
| Ham | Margaritta | UFCW |
| Ham | Marshallville | UFCW |
| Ham | Master Choice | UFCW |
| Ham | Mountain Hams | UFCW |
| Ham | Nicks | UFCW |
| Ham | Our Family | UFCW |
| Ham | Patrick Cudahy | UFCW |
| Ham | Perfect Choice Honey Ham | UFCW |
| Ham | Peter Eckrich | UFCW |
| Ham | Prestige | UFCW |
| Ham | Ridge Creek | UFCW |
| Ham | Rosewood Farms | UFCW |
| Ham | Safeway | UFCW |
| Ham | Sahlen's | UFCW |
| Ham | Schwann's | UFCW |
| Ham | Seneca | UFCW |
| Ham | Shaws | UFCW |
| Ham | Shaws | UFCW |
| Ham | Sherwood | UFCW |
| Ham | Shoppers | UFCW |
| Ham | Smithfield | UFCW |
| Ham | Stevens | UFCW |
| Ham | Sugar Tree | UFCW |
| Ham | Sugardale Foods | UFCW |
| Ham | Swift | UFCW |
| Ham | Tops | UFCW |
| Ham | Up Country | UFCW |
| Ham | Wellsley | UFCW |
| Ham | Wilson Continental Deli | UFCW |
| Home Hardware | Aqua Chem | UFCW |
| Home Hardware | Dow Corning Sealants | UFCW |
| Home Hardware | Hunter Douglas Venetian Blinds | UFCW |
| Home Hardware | Keroseal Upholstery | UFCW |
| Home Hardware | Keroseal Wallcoverings | UFCW |
| Home Hardware | Pool King | UFCW |
| Home Hardware | PPG Paints & Coatings | UFCW |
| Home Hardware | Red Spot Paints | UFCW |
| Home Hardware | Red Spot Varnishes | UFCW |
| Home Hardware | U-Vac | UFCW |
| Home Hardware | United | UFCW |
| Home Hardware | United Brand | UFCW |
| Home Hardware | United Windows and Doors | UFCW |
| Home Health Care | Advil | UFCW |
| Home Health Care | Aftate | UFCW |
| Home Health Care | Alka-Seltzer | UFCW |
| Home Health Care | Aspergum | UFCW |
| Home Health Care | Bactine | UFCW |
| Home Health Care | Bayer Aspirin | UFCW |
| Home Health Care | Broxodent | UFCW |
| Home Health Care | Bugs Bunny Vitamins | UFCW |
| Home Health Care | Calcitrel | UFCW |
| Home Health Care | Campho-Phenique | UFCW |
| Home Health Care | Centrum Vitamins | UFCW |
| Home Health Care | Chloraseptic | UFCW |
| Home Health Care | Chooz | UFCW |
| Home Health Care | Correctal | UFCW |
| Home Health Care | Demoplast | UFCW |
| Home Health Care | Di-Gel | UFCW |
| Home Health Care | Duration | UFCW |
| Home Health Care | Feen-a-mint | UFCW |
| Home Health Care | Flintstone Vitamins | UFCW |
| Home Health Care | Haley's M-O | UFCW |
| Home Health Care | Head & Chest | UFCW |
| Home Health Care | Laxcaps | UFCW |
| Home Health Care | Milk of Magnesia | UFCW |
| Home Health Care | Mydol | UFCW |
| Home Health Care | Neo-Synephrin | UFCW |
| Home Health Care | One-A-Day | UFCW |
| Home Health Care | Panadol | UFCW |
| Home Health Care | Pepto-Bismol | UFCW |
| Home Health Care | Premarin | UFCW |
| Home Health Care | Regitol | UFCW |
| Home Health Care | Riopan | UFCW |
| Home Health Care | Solarcaine | UFCW |
| Home Health Care | Specrrocin | UFCW |
| Home Health Care | Spect-T Lozenges | UFCW |
| Home Health Care | Squibb Angle | UFCW |
| Home Health Care | St. Joseph's | UFCW |
| Home Health Care | Theragran | UFCW |
| Home Health Care | Trigesic | UFCW |
| Home Health Care | Valadol | UFCW |
| Home Health Care | Vanquish | UFCW |
| Home Health Care | Vigran | UFCW |
| Home Health Care | Watkins Salves & Ointments | UFCW |
| Home Health Care | Watkins Vitamins | UFCW |
| Home Repair | Advance Pressure Castings Corp Aluminum Sinks | UAW |
| Home Repair | Bradford-White Water Heaters | UAW |
| Home Repair | Jetglas Water Heaters | UAW |
| Home Repair | Central Brass Faucets | UAW |
| Home Repair | Central Brass Plumbing Products | UAW |
| Home Repair | Gerber Plumbing Fixtures | UAW |
| Home Repair | Guaranteed Specialties Sink Strainers | UAW |
| Home Repair | Guaranteed Specialties Plumbing Products | UAW |
| Home Repair | Kohler Bath Tubs | UAW |
| Home Repair | Kohler Plumbing Fixtures | UAW |
| Home Repair | Kohler Small Engines | UAW |
| Home Repair | Kohler Generators | UAW |
| Home Repair | Kohler Toilets | UAW |
| Home Repair | Kohler Stainless Steel Sinks | UAW |
| Home Repair | Polar Stainless Steel Sinks | UAW |
| Home Repair | Polar Ware Stainless Steel Sinks | UAW |
| Home Repair | Moen Faucets | UAW |
| Home Repair | Moen Stainless Steel Sink Accessories | UAW |
| Home Repair | Taylor Building Products Garage Doors | UAW |
| Home Repair | Taylor Building Products Entry Doors | UAW |
| Home Repair | Trane Heating Units | UAW |
| Home Repair | Trane Air Conditioning Units | UAW |
| Home Repair | Acorn Window Systems Replacement Windows | UAW |
| Home Repair | Acorn Window Systems Sliding Glass Patio Doors | UAW |
| Home Repair | Acorn Window Systems Entrance Doors | UAW |
| Home Repair | Acorn Window Systems Specialty Windows | UAW |
| Home Repair | American Welding & Tank (Harsco) LP Gas Tanks | UAW |
| Home Repair | Armstrong Air Conditioners | UAW |
| Home Repair | Armstrong Heating Systems | UAW |
| Home Repair | Andersen Windows | UAW |
| Home Repair | Stanley Doors | UAW |
| Home Repair | C&A Hand-Screened Wall Paper | UAW |
| Home Repair | Dare Products Corp. Fence Supplies | UAW |
| Home Repair | EMCO Forever Storm Doors | UAW |
| Home Repair | GTE Sylvania Floodlights | UAW |
| Home Repair | GTE Sylvania Halogen Lights | UAW |
| Home Repair | Hydrotech (Purex) Pool Lights | UAW |
| Home Repair | Hydrotech (Purex) Pool Pumps | UAW |
| Home Repair | Hydrotech (Purex) Pool Heaters | UAW |
| Home Repair | Tube-Lite Doors | UAW |
| Home Repair | Tube-Lite Curtain Walls | UAW |
| Home Repair | NuTone Security Systems | UAW |
| Home Repair | NuTone Central Vacuum Systems | UAW |
| Home Repair | NuTone Ventilation Fans | UAW |
| Home Repair | NuTone Bathroom Cabinets | UAW |
| Home Repair | NuTone Food Blender Systems | UAW |
| Home Repair | Versa Ladders | UAW |
| Home Repair | Warner Wood Ladders | UAW |
| Home Repair | Warner Attic Ladders | UAW |
| Home Repair | Warner Step Ladders | UAW |
| Hot Dogs | Al-Pete | UFCW |
| Hot Dogs | Armour – Swift – Eckrich | UFCW |
| Hot Dogs | Ball Park | UFCW |
| Hot Dogs | Boar's Head | UFCW |
| Hot Dogs | Brummel & Brown | UFCW |
| Hot Dogs | Bryan | UFCW |
| Hot Dogs | Conti's Texas Brand | UFCW |
| Hot Dogs | Country Crock | UFCW |
| Hot Dogs | County Fair | UFCW |
| Hot Dogs | Disney Beef Frank | UFCW |
| Hot Dogs | Falls Brand | UFCW |
| Hot Dogs | Farmland | UFCW |
| Hot Dogs | Foster Farms | UFCW |
| Hot Dogs | Hebrew National | UFCW |
| Hot Dogs | Hofmann | UFCW |
| Hot Dogs | Hormel Beef Franks | UFCW |
| Hot Dogs | Hormel Fat Free Beef Franks | UFCW |
| Hot Dogs | Hormel Franks | UFCW |
| Hot Dogs | Hormel Pork & Chicken Franks | UFCW |
| Hot Dogs | Hormel Red Franks | UFCW |
| Hot Dogs | Hormel Smokie Links | UFCW |
| Hot Dogs | Hormel Smokies w/Cheese | UFCW |
| Hot Dogs | Imperial | UFCW |
| Hot Dogs | John Morrell All Beef Hot Dogs | UFCW |
| Hot Dogs | Koegel's | UFCW |
| Hot Dogs | Levonian | UFCW |
| Hot Dogs | Luther's Hot Dogs | UFCW |
| Hot Dogs | Lykes and Sunnyland | UFCW |
| Hot Dogs | Lykes Beef Plumper Dogs | UFCW |
| Hot Dogs | Lykes Jumbo Franks | UFCW |
| Hot Dogs | Lykes Jumbo Turkey Franks | UFCW |
| Hot Dogs | Nathan's Ball Park Hot Dogs | UFCW |
| Hot Dogs | Oscar Meyer | UFCW |
| Hot Dogs | Poultry, Inc. | UFCW |
| Hot Dogs | Sahlen's | UFCW |
| Hot Dogs | Smithfield & Sunnyland | UFCW |
| Hot Dogs | Snappy's | UFCW |
| Hot Dogs | Sugardale Foods | UFCW |
| Hot Dogs | Ted's | UFCW |
| Hot Dogs | Top's Bun Busters | UFCW |
| Hot Dogs | Wardynski | UFCW |
| Hot Dogs | Wenzel's | UFCW |
| Household Products | Ajax | UFCW |
| Household Products | All | UFCW |
| Household Products | Axion | UFCW |
| Household Products | B 'n' B | UFCW |
| Household Products | Beacon | UFCW |
| Household Products | Bleach Tab | UFCW |
| Household Products | Blu-Flush | UFCW |
| Household Products | Blue Automatic | UFCW |
| Household Products | Blue Tab | UFCW |
| Household Products | BluWater | UFCW |
| Household Products | Borateem | UFCW |
| Household Products | Boraxo | UFCW |
| Household Products | Bowl Fresh Lemon Scented | UFCW |
| Household Products | Bowl Fresh Perfumed | UFCW |
| Household Products | Bowl Fresh Potpourri Scented | UFCW |
| Household Products | Bowl Fresh Strawberry Scented in shelf tray | UFCW |
| Household Products | Bowl Fresh Tissue Roll Holder | UFCW |
| Household Products | Bowl Fresh Tissue Roll Holder Refill | UFCW |
| Household Products | Cedar Pine Moth Balls | UFCW |
| Household Products | Cedar Scented Mildew Cake | UFCW |
| Household Products | Cedar Tree | UFCW |
| Household Products | Cedar-Ize Moth Bar | UFCW |
| Household Products | Citrus Spice in shelf tray | UFCW |
| Household Products | Clorox | UFCW |
| Household Products | Combat Pest Controllers | UFCW |
| Household Products | Crystal Clear | UFCW |
| Household Products | D-Con | UFCW |
| Household Products | Dan River Bedding (Martha Stewart) | UFCW |
| Household Products | Dermassage | UFCW |
| Household Products | Dynamo | UFCW |
| Household Products | Ecolab Products | UFCW |
| Household Products | Enoz | UFCW |
| Household Products | Exact | UFCW |
| Household Products | EZ-Drain | UFCW |
| Household Products | Fab | UFCW |
| Household Products | Fiber Guard | UFCW |
| Household Products | Final Touch | UFCW |
| Household Products | Fizz Tab Carton in shelf tray | UFCW |
| Household Products | Floral Bouquet in shelf tray | UFCW |
| Household Products | Fly Swatter Wire Mesh | UFCW |
| Household Products | Fly Swatter, Plastic with Wire Handle | UFCW |
| Household Products | Fly Traps – 4 pack fly traps in shelf tray | UFCW |
| Household Products | Four/Gone | UFCW |
| Household Products | Franklin Poly | UFCW |
| Household Products | Fresh Start | UFCW |
| Household Products | Gonesh | UFCW |
| Household Products | Hi-Lex (Ultra) | UFCW |
| Household Products | Keep | UFCW |
| Household Products | Keep it Dry | UFCW |
| Household Products | Lavender Closet Freshener | UFCW |
| Household Products | Lemon Closet Freshener | UFCW |
| Household Products | LePages Adhesives Tapes | UFCW |
| Household Products | Liquid Plumber | UFCW |
| Household Products | Love My Carpet | UFCW |
| Household Products | Lysol | UFCW |
| Household Products | Mini Safe Scour | UFCW |
| Household Products | Minwax | UFCW |
| Household Products | Mop & Glo | UFCW |
| Household Products | Moth Sachettes Lavendar Scent | UFCW |
| Household Products | Moth-Tek Packets Cedar Fresh Scent | UFCW |
| Household Products | Moth-Tek Packets Lavendar Scent | UFCW |
| Household Products | Mountain Pine Vacuum Freshener | UFCW |
| Household Products | Nel-Naphtha | UFCW |
| Household Products | Octagon | UFCW |
| Household Products | Old Dutch | UFCW |
| Household Products | Old Fashioned Moth Balls | UFCW |
| Household Products | Old Fashioned Moth Flakes | UFCW |
| Household Products | Palmolive | UFCW |
| Household Products | Perk | UFCW |
| Household Products | Pine Drop | UFCW |
| Household Products | Plastic Moth Killer With Case | UFCW |
| Household Products | Pleasantly Scented in Shelf Tray | UFCW |
| Household Products | Prime Choice | UFCW |
| Household Products | Punch | UFCW |
| Household Products | Purex | UFCW |
| Household Products | Reed & Barton | UFCW |
| Household Products | Rinso | UFCW |
| Household Products | Roach Away Powder | UFCW |
| Household Products | SKAT! Animal Repellent | UFCW |
| Household Products | Snap Trap – 2 pack mouse traps in shelf tray | UFCW |
| Household Products | Snap Trap – 4 pack mouse traps in shelf tray | UFCW |
| Household Products | Snuggles | UFCW |
| Household Products | Soft Scrub | UFCW |
| Household Products | Sunbeam Teflon | UFCW |
| Household Products | Sunlight | UFCW |
| Household Products | Surf | UFCW |
| Household Products | Tide Soap | UFCW |
| Household Products | Twice As Fresh | UFCW |
| Household Products | Uniflex | UFCW |
| Household Products | Watkins Household Products | UFCW |
| Household Products | Watkins Insecticides | UFCW |
| Household Products | Willert Products | UFCW |
| Household Products | Wisk | UFCW |
| Housewares | Rice Hold-Fast Shades | UAW |
| Housewares | Embassy Industries Baseboard Heaters | UAW |
| Housewares | Eagle Electric Extension Cords | UAW |
| Housewares | Eagle Electric Plugs | UAW |
| Housewares | Eagle Electric Sockets | UAW |
| Housewares | Eagle Electric Fuses | UAW |
| Housewares | Eagle Electric Decorator Lamps | UAW |
| Housewares | Green Manufacturing Outdoor Gas Grill Burner Kits | UAW |
| Housewares | Green Manufacturing Replacement Parts | UAW |
| Housewares | Kirsch Drapery Hardware | UAW |
| Housewares | Kirsch Curtain Rods | UAW |
| Housewares | Kirsch Traverse Rods | UAW |
| Housewares | Kirsch Decorator Rods | UAW |
| Housewares | Lloyd Flanders Wicker Furniture | UAW |
| Housewares | Nestaway (Axia) Dish Drainers | UAW |
| Housewares | Nestaway (Axia) Oven Racks | UAW |
| Housewares | Penn-Plax Fish Tanks | UAW |
| Housewares | Penn-Plax Bird Cages | UAW |
| Housewares | Pressure Castings Union Mugs | UAW |
| Housewares | Pillowtex Pillowcases | UAW |
| Housewares | Pillowtex Bed Spreads | UAW |
| Housewares | Pillowtex Sheets | UAW |
| Housewares | Lysol Toilet Bowl Cleaner | UAW |
| Housewares | Lysol Basin Tub & Tile Cleaner | UAW |
| Housewares | Lysol Antibacterial Kitchen Cleaner | UAW |
| Housewares | Por-Rok Concrete Mix | UAW |
| Housewares | Polar Ware Pitchers | UAW |
| Housewares | Polar Ware Trays | UAW |
| Housewares | Polar Ware Pans | UAW |
| Housewares | Polar Ware Cookware | UAW |
| Housewares | Ronson Lighter Fluid | UAW |
| Housewares | Ronson Lighters | UAW |
| Housewares | Ronson Multi Lube | UAW |
| Housewares | Ronson Glosstex Igniters | UAW |
| Housewares | Sew What Embroidery | UAW |
| Housewares | Silvatrim Corp. Picture Frames | UAW |
| Housewares | Wisco Ind. Kids School Scissors | UAW |
| Housewares | Wisco Ind. Pruning Shear Blades | UAW |
| Housewares | Wisco Ind. Medical Wrist Tag | UAW |
| Housewares | Wisco Ind. Purina Checkerboard Pet Tag | UAW |
| Housewares | Wisco Ind. Mini Churro Warmer | UAW |
| Housewares | Vollrath Stainless Steel Pots | UAW |
| Housewares | Vollrath Pans | UAW |
| Housewares | Vollrath Bowls | UAW |
| Housewares | Vollrath Home Cookware | UAW |
| Housewares | Vollrath Home Bakeware | UAW |
| Housewares | Vollrath Utensils | UAW |
| Housewares | Durex Maverick Barbecues | UAW |
| International Foods | LaChoy | UFCW |
| International Foods | Rosarita | UFCW |
| Juices | Appletime | UFCW |
| Juices | Bright Stock | UFCW |
| Juices | Clamato | UFCW |
| Juices | Fruit Blasters | UFCW |
| Juices | Guana | UFCW |
| Juices | guava juice | UFCW |
| Juices | Hawaiian Punch | UFCW |
| Juices | Hiland Dairy | UFCW |
| Juices | International Delight | UFCW |
| Juices | Lincoln | UFCW |
| Juices | Lucky Leaf | UFCW |
| Juices | McCain Foods | UFCW |
| Juices | Melody Farms | UFCW |
| Juices | Minute Maid | UFCW |
| Juices | Musselman | UFCW |
| Juices | Pineapple Juice | UFCW |
| Juices | Red Cheek | UFCW |
| Juices | Roberts | UFCW |
| Juices | Southern Belle | UFCW |
| Juices | Speas | UFCW |
| Juices | Tres Monjitas | UFCW |
| Juices | V8 – Splash | UFCW |
| Juices | Welch's | UFCW |
| Knives | Fiskars | IAM |
| Knives | Gerber | IAM |
| Lawn Care | Ames Co. Rakes | UAW |
| Lawn Care | Ames Co. Snow Shovels | UAW |
| Lawn Care | AZL Post Hole Diggers | UAW |
| Lawn Mowers | Berkman Louis Company | IAM |
| Lawn Mowers | John Deere | IAM |
| Lawn Mowers | Simplicity | IAM |
| Lawn Mowers | Toro | IAM |
| Leather Products | Art Craft Leather | UFCW |
| Leather Products | Bosca | UFCW |
| Leather Products | ELCO Manufacturing | UFCW |
| Leather Products | Elco Manufacturing Company, Inc. | UFCW |
| Leather Products | Gutmann | UFCW |
| Leather Products | Horween | UFCW |
| Leather Products | Leathermark Accessories | UFCW |
| Leather Products | Paul May Company, Inc. | UFCW |
| Leather Products | Seidel | UFCW |
| Leather Products | Winston Manufacturing Corporation | UFCW |
| Margarine | Blue Bonnet | UFCW |
| Margarine | Brookfield Spread | UFCW |
| Margarine | Gold – n – Sweet Whipped Margarine | UFCW |
| Margarine | I Can't Believe It's Not Butter | UFCW |
| Margarine | Mrs. Filbert's | UFCW |
| Margarine | Nu-Maid | UFCW |
| Margarine | Parkay | UFCW |
| Margarine | Promise | UFCW |
| Margarine | Satin Gold Buttermatch Spread Tub | UFCW |
| Margarine | Satin Gold Spread Krocks | UFCW |
| Margarine | Satin Gold Vegetable Margarine Bowls & Quarters | UFCW |
| Margarine | Shedd's | UFCW |
| Margarine | Sun Glow Butter Blend Euro | UFCW |
| Margarine | Tastee Gold | UFCW |
| Meat – Bulk Products | Banquet | UFCW |
| Meat – Bulk Products | Becker | UFCW |
| Meat – Bulk Products | Beef Products, Inc. | UFCW |
| Meat – Bulk Products | Better Beef | UFCW |
| Meat – Bulk Products | Buffets, Inc. (OCB) | UFCW |
| Meat – Bulk Products | Burger King | UFCW |
| Meat – Bulk Products | Byron's Bar-B-Q | UFCW |
| Meat – Bulk Products | Chiappetti | UFCW |
| Meat – Bulk Products | ConAgra | UFCW |
| Meat – Bulk Products | Daisyfield | UFCW |
| Meat – Bulk Products | Eagle | UFCW |
| Meat – Bulk Products | Elbee Meats | UFCW |
| Meat – Bulk Products | Ember | UFCW |
| Meat – Bulk Products | Excel | UFCW |
| Meat – Bulk Products | Farmland | UFCW |
| Meat – Bulk Products | Ferko | UFCW |
| Meat – Bulk Products | Fischer | UFCW |
| Meat – Bulk Products | Holten Meat Company | UFCW |
| Meat – Bulk Products | Hormel | UFCW |
| Meat – Bulk Products | Hormel Always Tender | UFCW |
| Meat – Bulk Products | Jemm | UFCW |
| Meat – Bulk Products | JJ Derma | UFCW |
| Meat – Bulk Products | Kirshner | UFCW |
| Meat – Bulk Products | Kraft Foods | UFCW |
| Meat – Bulk Products | Levonian | UFCW |
| Meat – Bulk Products | Marcel & Henry | UFCW |
| Meat – Bulk Products | Marie Calendar | UFCW |
| Meat – Bulk Products | McDonald's Restaurant | UFCW |
| Meat – Bulk Products | Omaha Steaks | UFCW |
| Meat – Bulk Products | Ozark Mountain Pork | UFCW |
| Meat – Bulk Products | Packerland | UFCW |
| Meat – Bulk Products | Raleys | UFCW |
| Meat – Bulk Products | Rich's Smoke House | UFCW |
| Meat – Bulk Products | Rose | UFCW |
| Meat – Bulk Products | Sara Lee Premium | UFCW |
| Meat – Bulk Products | Shoney's | UFCW |
| Meat – Bulk Products | Siena Foods | UFCW |
| Meat – Bulk Products | Sterling Silver | UFCW |
| Meat – Bulk Products | Strauss | UFCW |
| Meat – Bulk Products | Swift & Company | UFCW |
| Meat – Bulk Products | Thumann's | UFCW |
| Meat – Bulk Products | Tyson | UFCW |
| Meat – Bulk Products | Waffle House | UFCW |
| Meat – Bulk Products | Wispak | UFCW |
| Meats – Deli and Specialty | Alexander & Hornung | UFCW |
| Meats – Deli and Specialty | Always Tender Honeymustard Pork Loin | UFCW |
| Meats – Deli and Specialty | Always Tender Lemon Garlic Pork Tenderloin | UFCW |
| Meats – Deli and Specialty | Always Tender Mojo Pork Picnic Roast | UFCW |
| Meats – Deli and Specialty | Always Tender Peppercorn Pork Chop | UFCW |
| Meats – Deli and Specialty | Always Tender Peppercorn Pork Tenderloin | UFCW |
| Meats – Deli and Specialty | Always Tender Salsa Pork Loin | UFCW |
| Meats – Deli and Specialty | Always Tender Sliced Boneless Rib End | UFCW |
| Meats – Deli and Specialty | Always Tender Teriyaki Beef Kabob | UFCW |
| Meats – Deli and Specialty | Always Tender Teriyaki Beef Kabob | UFCW |
| Meats – Deli and Specialty | Always Tender Teriyaki Pork Chop | UFCW |
| Meats – Deli and Specialty | Armour | UFCW |
| Meats – Deli and Specialty | Ball Park | UFCW |
| Meats – Deli and Specialty | Battistoni | UFCW |
| Meats – Deli and Specialty | Boar's Head | UFCW |
| Meats – Deli and Specialty | Butterball | UFCW |
| Meats – Deli and Specialty | Byron's Bar B Q | UFCW |
| Meats – Deli and Specialty | Calumet | UFCW |
| Meats – Deli and Specialty | Cattleman's | UFCW |
| Meats – Deli and Specialty | Citterio | UFCW |
| Meats – Deli and Specialty | County Fair | UFCW |
| Meats – Deli and Specialty | Dearborn Sausage Company | UFCW |
| Meats – Deli and Specialty | Decker | UFCW |
| Meats – Deli and Specialty | Eckrich | UFCW |
| Meats – Deli and Specialty | Excel's Tender Choice | UFCW |
| Meats – Deli and Specialty | Farmer John | UFCW |
| Meats – Deli and Specialty | Farmland | UFCW |
| Meats – Deli and Specialty | Healthy Choice | UFCW |
| Meats – Deli and Specialty | Hebrew National | UFCW |
| Meats – Deli and Specialty | Hillshire Farm | UFCW |
| Meats – Deli and Specialty | Hofmann | UFCW |
| Meats – Deli and Specialty | Hormel Boneless Smoked Pork Loins | UFCW |
| Meats – Deli and Specialty | Hormel Philly Steak | UFCW |
| Meats – Deli and Specialty | Kahn's Deli Select | UFCW |
| Meats – Deli and Specialty | Kirshner Brand | UFCW |
| Meats – Deli and Specialty | Koegel's | UFCW |
| Meats – Deli and Specialty | Lykes Sunnyland | UFCW |
| Meats – Deli and Specialty | Marcel & Henry | UFCW |
| Meats – Deli and Specialty | Margaritta | UFCW |
| Meats – Deli and Specialty | NYS National Brand | UFCW |
| Meats – Deli and Specialty | Powerpak Lykes Sunnyland | UFCW |
| Meats – Deli and Specialty | Rich's Smoke House | UFCW |
| Meats – Deli and Specialty | Sara Lee Refrigerated | UFCW |
| Meats – Deli and Specialty | Smithfield Deli Meats | UFCW |
| Meats – Deli and Specialty | Smithfield Sunnyland | UFCW |
| Meats – Deli and Specialty | Sunnyland | UFCW |
| Meats – Deli and Specialty | Swift | UFCW |
| Meats – Deli and Specialty | Wardynski | UFCW |
| Meats – Deli and Specialty | Winter Sausage | UFCW |
| Meats – Deli and Specialty | Zweigles | UFCW |
| Medical Supplies | EyeDx Eye Glasses | UAW |
| Medical Supplies | EyeDx Contact Lenses | UAW |
| Medical Supplies | Hollister Ostemy Supplies | UAW |
| Medical Supplies | Optiview Vision Centers (Eye Glasses) | UAW |
| Medical Supplies | Riverfront Optical (Eye Glasses) | UAW |
| Medical Supplies | TK Optical (Eye Glasses) | UAW |
| Medical Supplies | Winchester Optical (Eye Glasses) | UAW |
| Medical Supplies | ValueRx Mail Order Drugs | UAW |
| Miscellaneous | ADM Milling | UFCW |
| Miscellaneous | Aflex | UFCW |
| Miscellaneous | Airco Industrial Gases | UFCW |
| Miscellaneous | Algoma Net | UFCW |
| Miscellaneous | Anaconda | UFCW |
| Miscellaneous | Archer Daniels Midland | UFCW |
| Miscellaneous | B-Line | UFCW |
| Miscellaneous | Baldwin Pianos & Organs | UFCW |
| Miscellaneous | Bell Sports | UFCW |
| Miscellaneous | Captain Crunch | UFCW |
| Miscellaneous | Caro-Net | UFCW |
| Miscellaneous | Conseal | UFCW |
| Miscellaneous | Cop | UFCW |
| Miscellaneous | Costco | UFCW |
| Miscellaneous | CR Daniels | UFCW |
| Miscellaneous | Delft Blue | UFCW |
| Miscellaneous | Diamond Crystal Halite Winter Melt | UFCW |
| Miscellaneous | Dupont Automotive Paints | UFCW |
| Miscellaneous | Eveready | UFCW |
| Miscellaneous | Firestone | UFCW |
| Miscellaneous | Ford Harley-Davidson | UFCW |
| Miscellaneous | Fuji Film | UFCW |
| Miscellaneous | General Motors | UFCW |
| Miscellaneous | General Motors – Hummer | UFCW |
| Miscellaneous | Gonesh | UFCW |
| Miscellaneous | Hershey-South Bend Chocolate | UFCW |
| Miscellaneous | Inland | UFCW |
| Miscellaneous | International Paper | UFCW |
| Miscellaneous | King Edward | UFCW |
| Miscellaneous | Kroger | UFCW |
| Miscellaneous | Kroger Plus | UFCW |
| Miscellaneous | Lenzing | UFCW |
| Miscellaneous | Life | UFCW |
| Miscellaneous | Marshal Fields | UFCW |
| Miscellaneous | Monopoly | UFCW |
| Miscellaneous | New Clo | UFCW |
| Miscellaneous | Office Max | UFCW |
| Miscellaneous | Optimo | UFCW |
| Miscellaneous | Peak | UFCW |
| Miscellaneous | Pierce | UFCW |
| Miscellaneous | Platt | UFCW |
| Miscellaneous | Play – Doh | UFCW |
| Miscellaneous | Register Rolls | UFCW |
| Miscellaneous | Rubber Association | UFCW |
| Miscellaneous | Safe Step | UFCW |
| Miscellaneous | Santa Fe | UFCW |
| Miscellaneous | Scrabble | UFCW |
| Miscellaneous | Sealy Mattress | UFCW |
| Miscellaneous | Shelby Williams – EPIC/Charlotte | UFCW |
| Miscellaneous | Skoal | UFCW |
| Miscellaneous | Sparkle Conquest | UFCW |
| Miscellaneous | Sunflour & Scotts | UFCW |
| Miscellaneous | Surefit | UFCW |
| Miscellaneous | Swisher | UFCW |
| Miscellaneous | Tee-Pak, LLC | UFCW |
| Miscellaneous | TRW Electronics | UFCW |
| Miscellaneous | Union Getaway | UFCW |
| Miscellaneous | United Memorial Bible | UFCW |
| Miscellaneous | UNR – Rohn | UFCW |
| Miscellaneous | Walden Books | UFCW |
| Miscellaneous | Wearever Teflon | UFCW |
| Miscellaneous | Yale | UFCW |
| Motorcycles | Harley-Davidson Motorcycles | IAM |
| Music | Yamaha Piccolos | UAW |
| Music | Yamaha Trumpets | UAW |
| Music | Yamaha Trombones | UAW |
| Music | Yamaha Saxophones | UAW |
| Music | Yamaha Clarinets | UAW |
| Office Products | American Seating Office Cubicles | UAW |
| Office Products | American Seating Filing Drawers | UAW |
| Office Products | American Seating Biochairs | UAW |
| Office Products | Ames & Rollinson Calligraphers | UAW |
| Office Products | Cecilware Cappuccino Dispensers | UAW |
| Office Products | Cecilware Coffee Urns | UAW |
| Office Products | First Alert Safes | UAW |
| Office Products | Fawn Engineering Vending Machines | UAW |
| Office Products | Modern Fold Accordian Doors | UAW |
| Office Products | Northland Montisa File Cabinets | UAW |
| Office Products | Northland Montisa Desk Units | UAW |
| Office Products | Simco Plaques and Pins | UAW |
| Olives/Pickles | Anchor's | UFCW |
| Olives/Pickles | Bicks | UFCW |
| Olives/Pickles | Cisco | UFCW |
| Olives/Pickles | McDonald's | UFCW |
| Olives/Pickles | Moore's | UFCW |
| Olives/Pickles | Ore-Ida | UFCW |
| Olives/Pickles | Pickles In A Bag | UFCW |
| Olives/Pickles | Red Brand | UFCW |
| Olives/Pickles | Vlasic Bread and Butter Chunks | UFCW |
| Olives/Pickles | Vlasic Bread and Butter Spears | UFCW |
| Olives/Pickles | Vlasic Cherry Peppers | UFCW |
| Olives/Pickles | Vlasic Crunch Whole Dills | UFCW |
| Olives/Pickles | Vlasic Deli Midgets | UFCW |
| Olives/Pickles | Vlasic Dill Relish | UFCW |
| Olives/Pickles | Vlasic Hamburger Dill Chips | UFCW |
| Olives/Pickles | Vlasic Hearty Garlic Stacker | UFCW |
| Olives/Pickles | Vlasic Hot 'n' Spicy Garden Mix | UFCW |
| Olives/Pickles | Vlasic Hot and Spicy Cauliflower | UFCW |
| Olives/Pickles | Vlasic Hot Banana Pepper Rings | UFCW |
| Olives/Pickles | Vlasic Hot Dog Relish | UFCW |
| Olives/Pickles | Vlasic Jalapenos | UFCW |
| Olives/Pickles | Vlasic Kosher Baby Dills | UFCW |
| Olives/Pickles | Vlasic Kosher Crunchy Dills | UFCW |
| Olives/Pickles | Vlasic Kosher Dill Gherkins | UFCW |
| Olives/Pickles | Vlasic Kosher Dill Spears | UFCW |
| Olives/Pickles | Vlasic Kosher Snack 'Ems | UFCW |
| Olives/Pickles | Vlasic Mexican Hot Chili Peppers | UFCW |
| Olives/Pickles | Vlasic Mexican Jalapeno Peppers | UFCW |
| Olives/Pickles | Vlasic Mild Cherry Peppers | UFCW |
| Olives/Pickles | Vlasic Mild Pepper Rings | UFCW |
| Olives/Pickles | Vlasic Mild Pepperronici | UFCW |
| Olives/Pickles | Vlasic No Garlic Spears | UFCW |
| Olives/Pickles | Vlasic Polish Dill Spears | UFCW |
| Olives/Pickles | Vlasic Refrigerated Dill | UFCW |
| Olives/Pickles | Vlasic Roasted Red Peppers | UFCW |
| Olives/Pickles | Vlasic Sour Whole Pickles | UFCW |
| Olives/Pickles | Vlasic Sweet Bread and Butter Chips | UFCW |
| Olives/Pickles | Vlasic Sweet Gherkins | UFCW |
| Olives/Pickles | Vlasic Sweet Pickles | UFCW |
| Olives/Pickles | Vlasic Sweet Relish | UFCW |
| Olives/Pickles | Vlasic Sweet Salad Cubes | UFCW |
| Olives/Pickles | Vlasic Tiny Sweet Midgets | UFCW |
| Olives/Pickles | Vlasic Zesty Baby Sweets | UFCW |
| Olives/Pickles | Vlasic Zesty Bread and Butter Snack 'Ems | UFCW |
| Olives/Pickles | Vlasic Zesty Dill Spears | UFCW |
| Olives/Pickles | Vlasic Zesty Garlic Dills | UFCW |
| Olives/Pickles | Vlasic Zesty Polish Crunchy Dills | UFCW |
| Pasta | American Beauty | UFCW |
| Pasta | Chef Boy Ar Dee Products | UFCW |
| Pasta | Light N' Fluffy | UFCW |
| Pasta | Ronzoni | UFCW |
| Pasta | Royal Brand | UFCW |
| Pasta | San Giorgio | UFCW |
| Pasta | Skinner | UFCW |
| Pasta | Turris Italian Foods | UFCW |
| Pasta | Vince & Son's | UFCW |
| Pasta Sauces | Heinz | UFCW |
| Pasta Sauces | Prego | UFCW |
| Pasta Sauces | Prego ' Pace | UFCW |
| Personal Care Products | Alberto VO5 | UFCW |
| Personal Care Products | Caress | UFCW |
| Personal Care Products | Cashmere Bouquet | UFCW |
| Personal Care Products | Chapstick | UFCW |
| Personal Care Products | Colgate | UFCW |
| Personal Care Products | Coppertone | UFCW |
| Personal Care Products | Cosmepak | UFCW |
| Personal Care Products | Dove | UFCW |
| Personal Care Products | FDS | UFCW |
| Personal Care Products | Garden Bouquet | UFCW |
| Personal Care Products | Grey Flannel | UFCW |
| Personal Care Products | Halo | UFCW |
| Personal Care Products | Irish Spring | UFCW |
| Personal Care Products | Jasmin | UFCW |
| Personal Care Products | Lady's Choice | UFCW |
| Personal Care Products | Lander Personal Care Products | UFCW |
| Personal Care Products | Lifebouy | UFCW |
| Personal Care Products | Lux | UFCW |
| Personal Care Products | Mexsana | UFCW |
| Personal Care Products | Ogilvie | UFCW |
| Personal Care Products | Old Spice | UFCW |
| Personal Care Products | Phiso-Derm | UFCW |
| Personal Care Products | Pierre Cardin | UFCW |
| Personal Care Products | Pure & Natural | UFCW |
| Personal Care Products | Rapid Shave | UFCW |
| Personal Care Products | Sardo | UFCW |
| Personal Care Products | Shield | UFCW |
| Personal Care Products | Stri-Dex | UFCW |
| Personal Care Products | Sweetheart | UFCW |
| Personal Care Products | Tussy | UFCW |
| Personal Care Products | Ultra-Brite | UFCW |
| Personal Care Products | Vel | UFCW |
| Personal Care Products | VO5 | UFCW |
| Personal Care Products | Watkins Personal Care Products | UFCW |
| Pet Products | 9 Lives | UFCW |
| Pet Products | Anchor | UFCW |
| Pet Products | Boehringer Ingelheim Vetmedica, Inc. | UFCW |
| Pet Products | Fresh Step | UFCW |
| Pet Products | Friskies | UFCW |
| Pet Products | Litter Green | UFCW |
| Pet Products | Sanderson Farms | UFCW |
| Pet Products | Science Diet | UFCW |
| Pet Products | Skippy | UFCW |
| Pet Products | Wayne Farms | UFCW |
| Plastic Products | Uniflex | UFCW |
| Plastic Products | Western Plastics | UFCW |
| Poultry Products | All States Quality Foods | UFCW |
| Poultry Products | Applebee's | UFCW |
| Poultry Products | Arby's | UFCW |
| Poultry Products | Banquet | UFCW |
| Poultry Products | Banquet Kid Cuisine | UFCW |
| Poultry Products | Bon-EE-Best | UFCW |
| Poultry Products | Burger King | UFCW |
| Poultry Products | Butterball | UFCW |
| Poultry Products | Byron's Bar-B-Q | UFCW |
| Poultry Products | Chic-Filet | UFCW |
| Poultry Products | Church's | UFCW |
| Poultry Products | ConAgra | UFCW |
| Poultry Products | Crider | UFCW |
| Poultry Products | Draper Valley | UFCW |
| Poultry Products | Easy Entire | UFCW |
| Poultry Products | Empire | UFCW |
| Poultry Products | Farmland Special Select Sliced Turkey Breast | UFCW |
| Poultry Products | Fresh Pack | UFCW |
| Poultry Products | Gold Kist | UFCW |
| Poultry Products | Healthy Choice | UFCW |
| Poultry Products | Holly Farms | UFCW |
| Poultry Products | Hooter's | UFCW |
| Poultry Products | Hormel White Chicken Chunk | UFCW |
| Poultry Products | House of Raeford Farms | UFCW |
| Poultry Products | Jane Family Foods | UFCW |
| Poultry Products | KFC | UFCW |
| Poultry Products | Koch Foods | UFCW |
| Poultry Products | Legs QT. | UFCW |
| Poultry Products | Maple Leaf Farms | UFCW |
| Poultry Products | Maple Leaf Prime | UFCW |
| Poultry Products | McDonald's | UFCW |
| Poultry Products | Nature's Best (Copack) Earth's Best | UFCW |
| Poultry Products | Outback Steakhouse | UFCW |
| Poultry Products | Park Farms | UFCW |
| Poultry Products | Pennfield | UFCW |
| Poultry Products | Pierce Foods | UFCW |
| Poultry Products | Pizza Hut | UFCW |
| Poultry Products | Private Label (Copack) Heinz | UFCW |
| Poultry Products | Rich's Smoke House | UFCW |
| Poultry Products | Ruby Tuesday's | UFCW |
| Poultry Products | Sanderson Farms | UFCW |
| Poultry Products | Smithfield | UFCW |
| Poultry Products | Taco Bell | UFCW |
| Poultry Products | Tyson | UFCW |
| Poultry Products | Valley Fresh Chicken | UFCW |
| Poultry Products | Vita Fish | UFCW |
| Poultry Products | Wayne Farms | UFCW |
| Poultry Products | Wendy's | UFCW |
| Publications | Mother Jones Magazine | UAW |
| Publications | SIERRA Magazine | UAW |
| Publications | Progressive Magazine | UAW |
| Publications | Viking-Penguin Magazines and Books | UAW |
| Publications | Village Voice Magazines and Books | UAW |
| Publications | Harper Collins Magazines and Books | UAW |
| Publications | Monthly Review Magazine | UAW |
| Publications | AMSCO Magazines and Books | UAW |
| Publications | Wayne State University Press Books | UAW |
| Rifles & Shotguns | Browning Rifles/Shotguns | IAM |
| Rifles & Shotguns | Douglas Barrels Rifles/Shotguns | IAM |
| Rifles & Shotguns | Savage Arms Rifles/Shotguns | IAM |
| Salads | Blue Ridge | UFCW |
| Salads | Country Maid | UFCW |
| Salads | Fresh Express 3-Color Deli Cole Slaw | UFCW |
| Salads | Fresh Express Angel Hair Cole Slaw | UFCW |
| Salads | Fresh Express Baby Spinach Salad Blend | UFCW |
| Salads | Fresh Express Caesar Salad Kit | UFCW |
| Salads | Fresh Express Caesar Supreme Salad Kit | UFCW |
| Salads | Fresh Express Caesar with Light Dressing Salad Kit | UFCW |
| Salads | Fresh Express Cole Slaw Kit w/Sweet & Creamy Dressing | UFCW |
| Salads | Fresh Express Fancy Field Greens Salad Blend | UFCW |
| Salads | Fresh Express Green Crisp with Double Carrots | UFCW |
| Salads | Fresh Express Green Crisp with Iceberg & Romaine | UFCW |
| Salads | Fresh Express Greener European Salad Blend | UFCW |
| Salads | Fresh Express Hearts of Romaine Salad Blend | UFCW |
| Salads | Fresh Express Italian Salad Blend | UFCW |
| Salads | Fresh Express More Carrots American Salad Blend | UFCW |
| Salads | Fresh Express Old Fasioned Cole Slaw | UFCW |
| Salads | Fresh Express Oriental Salad Kit | UFCW |
| Salads | Fresh Express Original Iceberg Garden Salad | UFCW |
| Salads | Fresh Express Original Iceberg Garden Salad with Zip | UFCW |
| Salads | Fresh Express Ranch Salad Kit | UFCW |
| Salads | Fresh Express Riviera Salad Blend | UFCW |
| Salads | Fresh Express Royal Salad Blend | UFCW |
| Salads | Fresh Express Shredded Carrots | UFCW |
| Salads | Fresh Express Shredded Red Cabbage | UFCW |
| Salads | Fresh Express Spring Mix Salad Blend | UFCW |
| Salads | Fresh Express Taco Fiesta Salad Kit | UFCW |
| Salads | Fresh Express Veggie Lover's Salad Blend | UFCW |
| Salads | Grandma's Original Recipe | UFCW |
| Salads | Grandma's Original Recipe Macaroni Salad | UFCW |
| Salads | Grandma's Original Recipe Potato Salad With Egg | UFCW |
| Salads | Green Hills | UFCW |
| Salads | Kitchen Fresh | UFCW |
| Salads | Melch's Country Recipes Potato Salad | UFCW |
| Salads | Sandridge Gourmet Salads | UFCW |
| Sausage Products | Alexander & Hornung | UFCW |
| Sausage Products | Battistoni | UFCW |
| Sausage Products | Carmela | UFCW |
| Sausage Products | Dearborn Sausage Company | UFCW |
| Sausage Products | Eckrich | UFCW |
| Sausage Products | Farmer John | UFCW |
| Sausage Products | Farmland | UFCW |
| Sausage Products | Gianelli | UFCW |
| Sausage Products | Griddlemaster Sausage Patty | UFCW |
| Sausage Products | Hofmann | UFCW |
| Sausage Products | Hormel Smoked Sausage for Pickling | UFCW |
| Sausage Products | Johnsonville | UFCW |
| Sausage Products | Klements | UFCW |
| Sausage Products | Koegel's | UFCW |
| Sausage Products | Kroger | UFCW |
| Sausage Products | Lykes | UFCW |
| Sausage Products | McDonalds | UFCW |
| Sausage Products | Oldhams | UFCW |
| Sausage Products | Premio | UFCW |
| Sausage Products | Salchillas Carmelas | UFCW |
| Sausage Products | Siena Foods | UFCW |
| Sausage Products | Smithfield | UFCW |
| Sausage Products | Sunnyland | UFCW |
| Sausage Products | Usinger | UFCW |
| Sausage Products | Wardynski | UFCW |
| Sausage Products | Wenzel's | UFCW |
| Sausage Products | Winter Sausage | UFCW |
| Sausage Products | Zweigles | UFCW |
| Seafood Products | Country Select | UFCW |
| Seafood Products | Country Select Catfish | UFCW |
| Seafood Products | Delta Pride | UFCW |
| Seafood Products | Fresh Water Catfish | UFCW |
| Seafood Products | Haring's Pride Catfish | UFCW |
| Seafood Products | Jane Family Foods | UFCW |
| Seafood Products | Koch Foods | UFCW |
| Seafood Products | Long Beach Seafood (Long Beach,CA) | UFCW |
| Seafood Products | Ocean Beauty a/k/a Three Starfish a/k/a Los Angeles Smoking Curing Company (LASC | UFCW |
| Seafood Products | Pride of the Pond | UFCW |
| Seafood Products | Sea Cat | UFCW |
| Seafood Products | Simmons | UFCW |
| Seafood Products | Singleton Seafood | UFCW |
| Seafood Products | State Fish (San Pedro, CA) | UFCW |
| Seafood Products | U.S. Farm Raised Catfish | UFCW |
| Seafood Products | Vita Fish | UFCW |
| Seafood Products | Wayne Farms | UFCW |
| Shoes | Air Step | UFCW |
| Shoes | Belleville Shoe Company | UFCW |
| Shoes | Carolina | UFCW |
| Shoes | Danner | UFCW |
| Shoes | Matterhorn | UFCW |
| Shoes | Natural Sport | UFCW |
| Shoes | Naturalizer | UFCW |
| Shoes | Nunn-Bush | UFCW |
| Shoes | Red Wing Shoes | UFCW |
| Shoes | Stacy Adams | UFCW |
| Shoes | Totes Boots | UFCW |
| Shoes | Wolverine | UFCW |
| Smoked Meat Products | Armour | UFCW |
| Smoked Meat Products | Conti's Pride | UFCW |
| Smoked Meat Products | Cure 81 | UFCW |
| Smoked Meat Products | Eckrich | UFCW |
| Smoked Meat Products | Galileo | UFCW |
| Smoked Meat Products | Hillshire Farm | UFCW |
| Smoked Meat Products | Hormel Black Forest Ham | UFCW |
| Smoked Meat Products | Hormel Diced Pork | UFCW |
| Smoked Meat Products | Hormel Honey Roasted Ham | UFCW |
| Smoked Meat Products | Hormel Luncheon Meat | UFCW |
| Smoked Meat Products | Hormel Marianated Meats | UFCW |
| Smoked Meat Products | Hormel Premium Ground Pork | UFCW |
| Smoked Meat Products | Jamonada | UFCW |
| Smoked Meat Products | Kahns | UFCW |
| Smoked Meat Products | Margaritta | UFCW |
| Smoked Meat Products | Patrick Cudahy | UFCW |
| Smoked Meat Products | Spam | UFCW |
| Smoked Meat Products | Spam BBQ Flavored | UFCW |
| Smoked Meat Products | Spam Hot & Spicy | UFCW |
| Smoked Meat Products | Spam Lite | UFCW |
| Smoked Meat Products | Spam Oven Roasted Turkey | UFCW |
| Smoked Meat Products | Spam With Cheese | UFCW |
| Smoked Meat Products | Spam With Less Salt | UFCW |
| Smoked Meat Products | Swift | UFCW |
| Snacks | Anchor | UFCW |
| Snacks | Bob's Candies | UFCW |
| Snacks | Candy Lipstick | UFCW |
| Snacks | Cangel | UFCW |
| Snacks | Carvel | UFCW |
| Snacks | Chi-Chi's | UFCW |
| Snacks | Crunch N' Munch | UFCW |
| Snacks | Evans & Macs | UFCW |
| Snacks | Farmer Jack | UFCW |
| Snacks | Guldens Mustard | UFCW |
| Snacks | Hershey | UFCW |
| Snacks | K-Mart | UFCW |
| Snacks | Kroger | UFCW |
| Snacks | Leche Tres Monjitas | UFCW |
| Snacks | Mission Foods | UFCW |
| Snacks | Moore's | UFCW |
| Snacks | Mott's | UFCW |
| Snacks | Ore-Ida | UFCW |
| Snacks | Pace Frito Lay | UFCW |
| Snacks | Pepe's | UFCW |
| Snacks | Peter Pan | UFCW |
| Snacks | Pie Piper | UFCW |
| Snacks | Slim Jim | UFCW |
| Snacks | Smarties | UFCW |
| Snacks | Snyder of Berlin | UFCW |
| Snacks | Tres Monjitas | UFCW |
| Snacks | Wise | UFCW |
| Snacks | World Candies | UFCW |
| Sodas | American Beverage Company | UFCW |
| Sodas | Bart's | UFCW |
| Sodas | Coke | UFCW |
| Sodas | Diet Coke | UFCW |
| Sodas | Diet Sprite | UFCW |
| Sodas | Pepsi | UFCW |
| Sodas | Sprite | UFCW |
| Soups | Campbell | UFCW |
| Soups | College Inn | UFCW |
| Soups | Ebro – Galican | UFCW |
| Soups | Healthy Choice Soups | UFCW |
| Soups | Homestyle Bakes | UFCW |
| Soups | MC Soups | UFCW |
| Soups | Snider Soups | UFCW |
| Sports & Hobby | Charles Rice Boat Covers | UAW |
| Sports & Hobby | Colt Handguns and Rifles | UAW |
| Sports & Hobby | Colt Commemoratives | UAW |
| Sports & Hobby | Dare Products Corp. Boat Ropes | UAW |
| Sports & Hobby | FNT Fish Net and Twine | UAW |
| Sports & Hobby | FNT Tennis Netting | UAW |
| Sports & Hobby | FNT Volleyball Netting | UAW |
| Sports & Hobby | FNT Backstop Netting | UAW |
| Sports & Hobby | ITT Jabsco Water Pumps | UAW |
| Sports & Hobby | ITT Jabsco Impellers | UAW |
| Sports & Hobby | ITT Jabsco Bilge Pumps | UAW |
| Sports & Hobby | ITT Jabsco Macerators | UAW |
| Sports & Hobby | ITT Jabsco Pool Electric Motors | UAW |
| Sports & Hobby | ITT Jabsco Pool Pumps | UAW |
| Sports & Hobby | LML Corp. Pontoon Boats | UAW |
| Sports & Hobby | Anchor Horse Hardware | UAW |
| Sports & Hobby | Wilcox-Crittenden Marine Hardware | UAW |
| Sports & Hobby | Remington Arms (DuPont) Clay Pigeons | UAW |
| Sugar, Sweeteners, Jellies | Domino's | UFCW |
| Sugar, Sweeteners, Jellies | Imperial Sugar | UFCW |
| Sugar, Sweeteners, Jellies | Nutrataste | UFCW |
| Sugar, Sweeteners, Jellies | Sugar in the Raw | UFCW |
| Sugar, Sweeteners, Jellies | Sweet & Low | UFCW |
| Sugar, Sweeteners, Jellies | Welch's | UFCW |
| Tobacco | Beechnut Chewing Tobacco | IAM |
| Tobacco | Brown & Williamson Cigarettes | IAM |
| Tobacco | Philip Morris Cigarettes | IAM |
| Tobacco | Swisher Cigars | IAM |
| Tools | California Saw & Knife Works | IAM |
| Tools | Channellock | IAM |
| Tools | Hydramec | IAM |
| Tools | Independent Die Service | IAM |
| Tools | Lisle Corporation | IAM |
| Tools | Progressive Service Die Co. | IAM |
| Tools | S-K | IAM |
| Tools | Snap-On | IAM |
| Tools | Stanley | IAM |
| Tools | Warner | IAM |
| Tools | American Beauty Soldering Irons | UAW |
| Tools | American Tape Co. Masking Tape | UAW |
| Tools | American Tape Co. Double-Faced Tape | UAW |
| Tools | American Tape Co. Diaper Tape | UAW |
| Tools | American Tape Co. Electrical Tape | UAW |
| Tools | Apex Screwdrivers | UAW |
| Tools | Apex Socket Wrenches | UAW |
| Tools | Clauss Cutlery Shears | UAW |
| Tools | Clauss Cutlery Scissors | UAW |
| Tools | Clauss Cutlery Tweezers | UAW |
| Tools | Red Devil Razor Blades, Scrapers and Cutters | UAW |
| Tools | Hyde Razor Blades, Scrapers and Cutters | UAW |
| Tools | Stanley Tools Razor Blades, Scrapers and Cutters | UAW |
| Tools | L-Tec Welding Wire and Welding Rods | UAW |
| Tools | Dual Shield Welding Wire and Welding Rods | UAW |
| Tools | Fabricated Wires Welding Wire and Welding Rods | UAW |
| Tools | Spool Arc Welding Wire and Welding Rods | UAW |
| Tools | Arc Alloy Welding Wire and Welding Rods | UAW |
| Tools | Black & Decker Radial Wire Brushes and Cup Brushes | UAW |
| Tools | Compo Industries Radial Wire Brushes and Cup Brushes | UAW |
| Tools | United Abrasives Radial Wire Brushes and Cup Brushes | UAW |
| Tools | KD Tools Radial Wire Brushes and Cup Brushes | UAW |
| Tools | Pherd Radial Wire Brushes and Cup Brushes | UAW |
| Tools | Onan Portable Generators | UAW |
| Tools | Ray-O-Vac Batteries | UAW |
| Tools | Reed Mfg. Pipe Wrenches | UAW |
| Tools | Reed Mfg. Vises | UAW |
| Tools | Reed Mfg. Pipe Cutters | UAW |
| Tools | Reed Mfg. Threading Tools | UAW |
| Tools | Rotor Tools | UAW |
| Tools | Seagrave Coatings Plextone Multicolor Paint | UAW |
| Tools | Service Supply Clips | UAW |
| Tools | Service Supply Screws | UAW |
| Tools | Service Supply Nuts | UAW |
| Tools | Service Supply Bolts | UAW |
| Toys | Fisher Price Sandboxes | UAW |
| Toys | Fisher Price Playhouses | UAW |
| Toys | Golden Family Entertainment Activity Boxes | UAW |
| Toys | Golden Family Entertainment Cloth Blocks for Infants | UAW |
| Toys | Golden Family Entertainment Games and Puzzles | UAW |
| Toys | Leister Games and Gag Gifts | UAW |
| Toys | Testor Hobby Kits and Supplies | UAW |
| Vegetables | Andy Boy | UFCW |
| Vegetables | Bicks | UFCW |
| Vegetables | Cortland Valley | UFCW |
| Vegetables | EBRO | UFCW |
| Vegetables | Eurofresh | UFCW |
| Vegetables | Flanagan | UFCW |
| Vegetables | Krrrrisp Kraut | UFCW |
| Vegetables | Mann's Broccoli & Carrots | UFCW |
| Vegetables | Mann's Broccoli & Cauliflower | UFCW |
| Vegetables | Mann's Broccoli Cole Slaw | UFCW |
| Vegetables | Mann's Broccoly Wokly Stir Fry | UFCW |
| Vegetables | Mann's Cauliettes | UFCW |
| Vegetables | Mann's Party Platter | UFCW |
| Vegetables | Mann's Peas & Carrots | UFCW |
| Vegetables | Mann's Rainbow Salad | UFCW |
| Vegetables | Mann's Stringless Sugar Snap Peas | UFCW |
| Vegetables | Mann's Vegetable Medley | UFCW |
| Vegetables | Purely Idaho | UFCW |
| Vegetables | Rose Brand | UFCW |
| Vegetables | Silver Floss | UFCW |
| Vegetables | Spartan | UFCW |
| Vegetables | Sunny Shores | UFCW |
| Vegetables | Sunripe Jackie Tomatoes | UFCW |
| Vegetables | Sunripe Roma Tomatoes | UFCW |
| Vegetables | Topless Cabbage | UFCW |
| Vegetables | Topless Leaf Lettuce | UFCW |
| Vegetables | Topless Spinach | UFCW |
| Vegetables | Vlasic Old Fashioned Sauerkraut | UFCW |
| Watches & Clocks | American Time | IAM |
| Watches & Clocks | Montgomery Manufacturing | IAM |
| Watches & Clocks | Timex | IAM |
| Yard and Garden | Bonanza Fertilizer | UFCW |
| Yard and Garden | Champions Choice | UFCW |
| Yard and Garden | M & M Moulding | UFCW |
| Yard and Garden | Vim Fertilizer | UFCW |