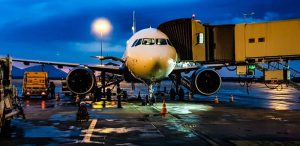 In March, as U.S. COVID-19 cases began rising exponentially, Congress rose to the occasion by enacting the CARES Act to provide assistance to tens of millions of Americans who found their financial security, if not their health, directly imperiled by the pandemic.
Among other things, the CARES Act created the Payroll Support Program (PSP), under which the Treasury Secretary issued $32 billion in grants to airlines and their contractors exclusively to keep their workers on the payroll through September 30, 2020.
But while time marches on, so does the pandemic, airline workers are facing the worst crisis by far in the industry's history, with the possibility that thousands could be furloughed on or after October 1.
Please message your senators today urging them to support a "clean extension" of the PSP authorities in the CARES Act through March 31, 2021, and save hundreds of thousands of frontline airline workers' jobs.
Read the original article here.